The cherry, which is popular for its sweet and sour taste, reaches the season from mid-June in Japan. Some people may like it the most among the fruits.
This time, we will tell you about cherries and places where you can enjoy cherry-picking in Japan.
What Kind of Fruit is Cherry?
Cherry is an edible fruit of some species of cherry trees, such as sweet cherry. Although it varies slightly depending on the variety and region, its season generally is from mid-June to mid-July. And in the season, you can find it at supermarkets and fruit and vegetable stores nationwide.
It's not easy to see it at other times, so some people may look forward to its launch every year.
The following are the most famous varieties. Among them, Sato Nishiki is a popular and well-known variety, so we would recommend to try it once.
Sato Nishiki(佐藤錦)
Beni-shuho(紅秀峰)
Nanyo(南陽)
Gassan Nishiki(月山錦)
Beni-sayaka(紅さやか)
Beni-yutaka(紅ゆたか)
Napoleon(ナポレオン)
It is small and easy to eat, so it is also recommended fruit for families with children. Just be careful not to swallow the seeds.
How to Identify Delicious Cherries?
Don't you think it would be great if we can identify the delicious cherries from the ones sold?
It is good to choose one that is glossy and not overripe. However, cherries have different shades depending on the variety, so you may find it difficult to judge by color.
That said, it's best to avoid cherries that are withered or unnaturally softened.
If you're near the staff of greengrocer or cherry farm, it's a good idea to ask what kind of cherry you should choose.
The Difference from American Cherry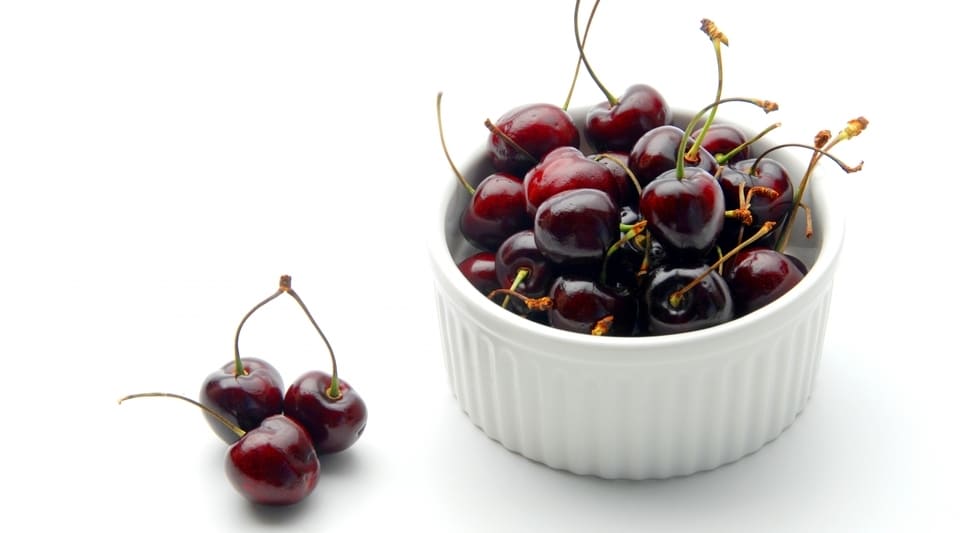 When you go to the supermarket, you may see not only cherries but American cherries. Some people may be wondering what is different.
In fact, both are cherries as fruits. Of the cherries, the ones you can get on the west coast of the United States are called American cherries. Most of them are a variety called Bing.
American cherries are available at stores from around May. There is no big difference compared to cherries, so eat whichever you like.
Places for Cherry Picking
You can enjoy cherries not only by buying it at supermarkets but also by cherry-picking during the season.
Here are some places where you can have cherry-picking, so if you're interested, visit them.
Yamagata Cherry Land (Kaminoyama Tourism Fruit Garden)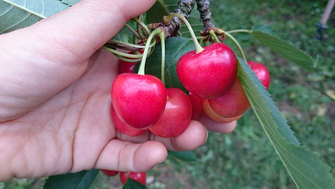 This farm in Yamagata prefecture is unique in that you can eat the cherries that they developed independently, "Shoka no Kaori," "Kimi Nishiki," and "Taisho Nishiki."
There are about six all-you-can-eat courses, and you can choose your favorite one depending on the variety of cherry you want to eat and the time you want to stay.
It's also nice to see that there is a rainproof vinyl, which enables you to enjoy the cherry-picking without problems on rainy days.
For reference, here is the price of the regular course. The time limit for the course is 40 minutes, and the offered varieties differ depending on the season.
Price: 1,600 yen for elementary school students and older, 800 yen for preschooler aged 3 and older
Time: 40 minutes (all you can eat)
Nozawa Farm
The Nozawa Farm in Yamanashi Prefecture have greenhouses, so they accept cherry-picking since early May.
There are not only greenhouses but also rain shelters, where you can enjoy the cherry-picking in June. Prices are different, so choose the one you like.
Here a variety of cherries are available, including Sato Nishiki.
Below is the fee for the cherry-picking in the case of the greenhouse garden. Reservations and entry are possible for more than two people.
Price: 3,000 yen for elementary school students and older, 1,500 yen for preschooler aged 3 and older, and free for children aged 2 and younger
Time: 30 minutes (all you can eat)
Harada Farm
This is a farm in Gunma prefecture that offers a variety of fruit pickings such as cherries, strawberries, apples, and grapes.
You can enjoy cherry-picking from early June to mid-July, and, interestingly, some plans are combining it with cuisine and barbecue.
They offer varieties include Sato Nishiki, Takasago (高砂), Beni-shuho, and Napoleon.
The fees for cherry-picking are as follows.
Price: 1,700 yen for elementary school students and older, 1,200 yen for preschooler aged 3 and older
Time: 30 minutes (all you can eat)
Amano Cherry Farm
It is a farm in Niigata prefecture that accepts cherry-picking from around June 10 of every year.
There is a trial course that specifies the variety and an all-you-can-eat course that does not specify the time or fruit tree. As an example, they have Koka Nishiki (香夏錦) for the trial course and Sato Nishiki for the all-you-can-eat course.
Both give you cups (the size varies depending on the course), so it's a great point to be able to bring the cherries home as a souvenir.
Below are the fees for the trial course. Families and small groups don't need to make a reservation.
Price: 1,500 yen (fruit tree varieties specified, with mini souvenir cup)
Time: 30 minutes (all you can eat)
Sasa Farm
It is a farm in Nagano prefecture that has high-quality cherry seedlings from Yamagata prefecture. You can enjoy the same-level cherry-picking there without going to Yamagata.
Please note that their cherry-picking is not an all-you-can-eat type, and they sell cherries by the picked amount.
As for varieties, they offer ones such as Beni-sayaka, Sato Nishiki, and Beni-shuho.
Price: 400 yen per 100g (sold by weight)
Time: –
Conclusion
The season of cherries in Japan is from mid-June to mid-July, and it lines up in supermarkets and fruit and vegetable stores in that season.
Yamanashi Prefecture is famous as a production area, but you can enjoy cherry-picking at places other than there. Different varieties are cultivated depending on the farm, so if you have a favorite variety, check them in advance.
It is a seasonal fruit, so you can enjoy early summer by eating it.