Nagoya, the metropolis that connects the east and west of Japan, is the economic, administrative, and cultural center of the Chubu region. If you use the Shinkansen, it takes about one and a half hours from Tokyo and about one hour from Osaka. It is easily accessible from other major cities, and many tourists come from overseas every year.
In this article, we will introduce popular tourist attractions for visiting Nagoya and gourmet information unique to Nagoya. If you plan to visit Nagoya on a trip or business trip, please check this out.
What Kind of Place is Nagoya?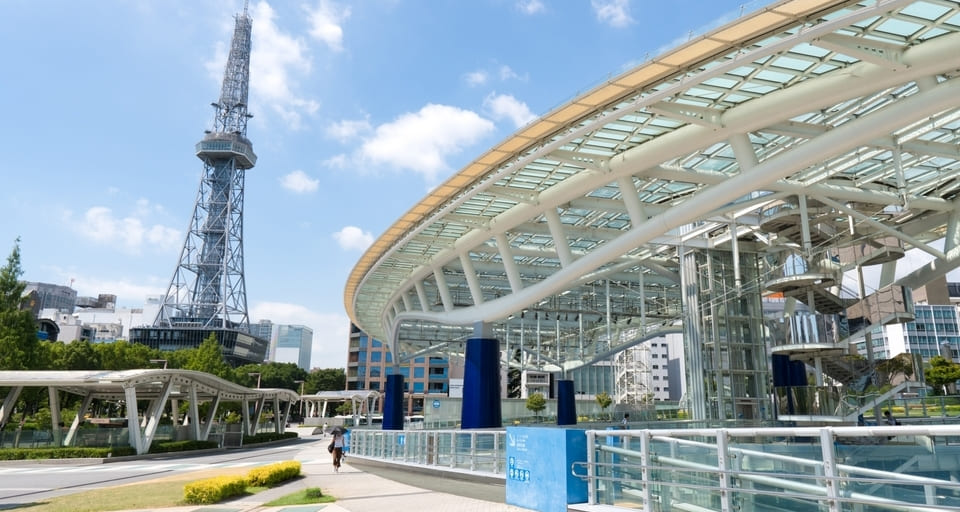 Nagoya City, Aichi Prefecture, where approximately 2.3 million people live, is the fourth largest city in Japan after Tokyo, Yokohama, and Osaka.
Nagoya has a long history, and the town was formed before the Middle Ages, centered around Atsuta Jingu, where the Kusanagi-no-Mitsurugi(草薙神剣), one of the three types of sacred treasures that symbolizes the Imperial throne, is enshrined.
During the Edo period (1603-1868), Nagoya prospered as a post town due to the development of the Tokaido that connects the Edo (Tokyo) where the shogunate was at that time with the Kyoto Imperial Palace where the Emperor lives. It also developed as a castle town due to the construction of Nagoya Castle.
After entering modern times, it became an industrial city centered on the manufacturing industry and formed a metropolitan area.
Famous Sightseeing Spots in Nagoya
There are many places in Nagoya where you can learn about the history and feel the spirit of manufacturing.
Nagoya Castle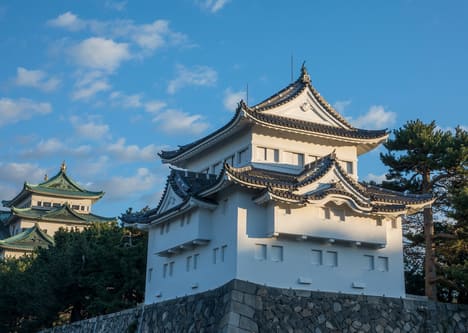 The symbol of this city, Nagoya Castle, was built by the order of Ieyasu Tokugawa and completed in 1615. It towered as a huge military fortress, but many buildings, including the castle tower, were destroyed by the war. However, after a faithful restoration work based on historical materials before the war, it has regained its original condition.
Not only the castle tower where the golden Shachihoko shining on the roof is a landmark, but also the gorgeous Honmaru palace where you can see the precious barrier paintings by the Kano school painters are must-see.
Atsuta Jingu(Atsuta Shrine)

The mirror, sword, and Magatama that the Emperor of Japan has inherited from generation to generation are called "three kinds of sacred treasures," and the sword of these is housed in Atsuta Jingu. This sword, called the Kusanagi-no-Mitsurugi, is a legendary sword that is said to have been used by the hero, Yamato Takeru no Mikoto, who appears in Japanese mythology.
Unfortunately, the Kusanagi-no-Mitsurugi is not displayed, but there is a treasure house where you can see swords, calligraphy, paintings, and Japanese mirrors. We recommend this place for those who are interested in the old history of Japan.
Atsuta Jingu
Admission: Free (Treasure Museum is 300 yen for adults, 150 yen for elementary and junior high school students)
Opening Hours: 24 hours (9 am-4:30 pm for the Treasure Museum)
URL: https://www.atsutajingu.or.jp/en/intro/
Toyota Commemorative Museum of Industry and Technology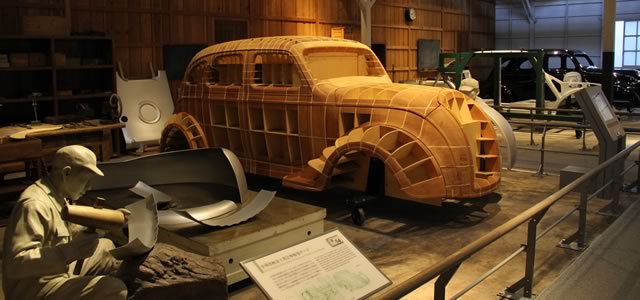 In addition to the history of the textile industry that supported Japan's modernization, this facility introduces the automobile industry to which Sakichi Toyoda's son and Toyota founder Kiichiro Toyota was passionate about, and is widely spreading and inheriting the importance of manufacturing.
The building is a quaint red brick building built in 1911, and it utilizes the factory that the inventor, Sakichi Toyoda, created for the research and development of the loom.
Inside the facility, there is a "Textile Machinery Museum" that displays about 100 textile machines, an "Automotive Museum" where you can learn about Toyota's automobile manufacturing, and a steam engine.
Toyota Commemorative Museum of Industry and Technology
Admission: Adults 500 yen, middle and high school students 300 yen, elementary school students 200 yen
Opening hours: 9:30 am to 5:00 pm
URL: http://www.tcmit.org/english/
The Tokugawa Art Museum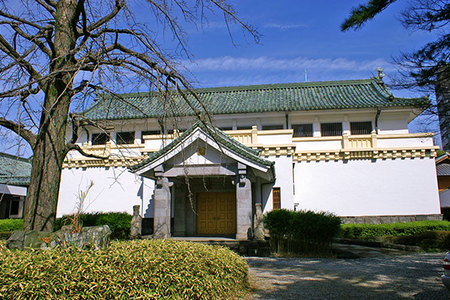 It is a private museum where you can see the treasures of the Owari Tokugawa family, whose roots are Ieyasu Tokugawa, who opened the Edo Shogunate. The collection has over 10,000 items, including swords, armor, tea utensils, calligraphy, dyed, and woven goods, and is well-preserved.
The Tokugawa Art Museum
Admission: Adults 1,200 yen, high school/university students 700 yen, elementary/junior high school students 500 yen
Opening Hours: 10 am-5 pm
URL: https://www.tokugawa-art-museum.jp/en/
LEGOLAND Japan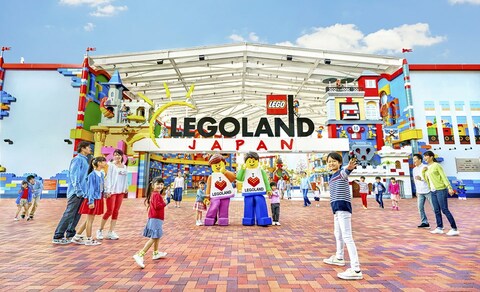 LEGOLAND Japan opened in 2017 as the 8th LEGOLAND in the world. In Japan, you can find LEGOLAND only in Nagoya.
You can also see the tourist attractions of Nagoya in a miniature at "Mini Land," which is a recreation of the famous places in Japan. In addition to various attractions such as roller coasters, you can even eat French fries in the shape of Lego blocks, so you can fully immerse yourself in the world view of Lego.
It is a facility where not only families but also adults can return to their children's hearts and enjoy themselves.
LEGOLAND Japan
Admission: From 3,400 yen for children, From 4,600 yen for adults (depending on peak and off-peak hours)
Opening Hours: Varies by day
URL: https://www.legoland.jp/en/
Famous Food in Nagoya
Next, we would like to introduce local gourmet foods that you should try when you come to Nagoya.
Miso Katsu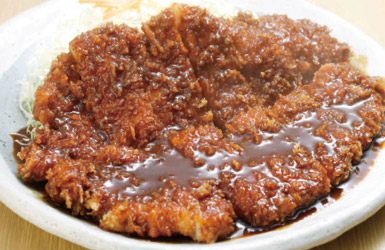 Speaking of Nagoya's specialty, "Miso Katsu," which is tonkatsu with plenty of sauce based on miso, is famous. Many of Miso Katsu use soybean miso produced in Aichi Prefecture called "Haccho miso."
If you want to eat this Miso Katsu, let's go to Yabaton(矢場とん), a long-established store founded in 1947. You can try the taste of authentic Miso Katsu, where the sweet and spicy miso sauce is appetizing.
Hitsumabushi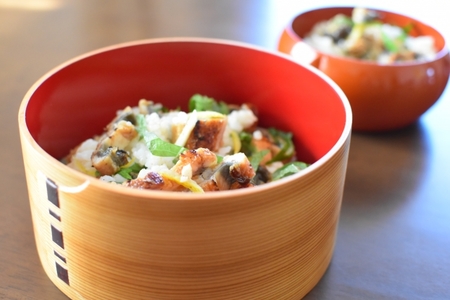 Hitsumabushi, a representative food of Nagoya, is also a popular gourmet food for travelers. It is a dish using eel Kabayaki that Japanese people like to eat.
You can enjoy the flavor of eel, adding spices such as wasabi, seaweed, and green onion, or sprinkle with soup stock.
Atsuta Horaiken(あつた蓬莱軒), which boasts a 140-year tradition, is located near Atsuta Jingu. It is good to visit there while exploring the history of Nagoya.
Kishimen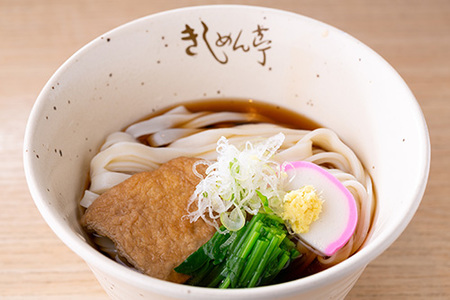 Compared to udon, the thin and flat shape of Kishimen is Nagoya gourmet that you can easily enjoy at a reasonable price. The characteristics of Kishimen vary depending on the shop, such as those with a firm texture and chewy texture, so why not try finding your favorite Kishimen?
Kishimen-Tei(きしめん亭), which is right next to Nagoya Station, has a wide variety of unique menus, such as curry Kishimen, miso stewed Kishimen, and seasonal oyster Kishimen.
Ogura Toast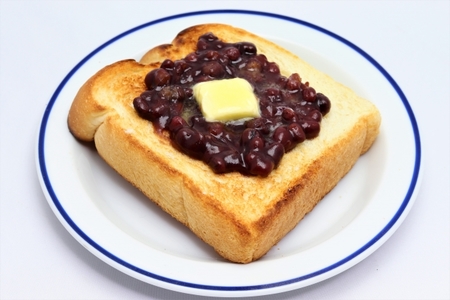 Ogura Toast(小倉トースト) is a toast with red bean paste and butter. You may be surprised at the unexpected combination, but it will be a good experience to enjoy the cafe culture of Nagoya.
At Konparu(コンパル), which has nine stores in Nagoya, you can enjoy Ogura Toast with plenty of red bean paste.
Konparu(コンパル)
Price: Ogura Toast 520 yen
Opening Hours: 8 am ~ (The closing time depends on the store)
URL: http://www.konparu.co.jp/
Conclusion
Nagoya is easily accessible from Tokyo and Osaka, and you can enjoy a variety of local gourmet foods.
You may also be able to discover the new charm of Japan from Nagoya, as you can also experience the spirit and history of Japanese manufacturing. Why don't you visit?