There are many lodging facilities called ryokan in tourist spots in Japan. Each region has different characteristics and strong points, and the charm of the ryokan is that you can enjoy itself even without sightseeing.
One of the features is that the staff are closer to guests than the hotel, and they are full of humanity. Not only Japanese but also foreigners choose to stay at a ryokan rather than a hotel.
Another good point about the ryokan is that it is a Japanese-style building. It is not a Western-style appearance like a hotel, and sometimes you can even find Japanese gardens, beautiful plants, and trees.
This time, we will introduce the charm of such a ryokan.
Difference between Ryokan and Hotel
There are many people who have the impression of ryokans that they are Japanese-style accommodations that emphasize emotional rather than functional aspects.
In Japan, there is a law called "Hotel Business Law," which explains the hotels and ryokans as follows.
(1) ホテル営業
 洋式の構造及び設備を主とする施設を設けてする営業である。
(2) 旅館営業
 和式の構造及び設備を主とする施設を設けてする営業である。いわゆる駅前旅館、温泉旅館、観光旅館の他、割烹旅館が含まれる。民宿も該当することがある。

Translation:
(1) Hotel business
 It is a business with facilities mainly for Western-style structure and equipment.
(2) Ryokan business
 It is a business with facilities mainly for Japanese-style structure and equipment. In addition to so-called station square inns, hot spring inns, tourist inns, Kappo inns are included. Guesthouses may also apply.

Quote source: 旅館業法概要|厚生労働省
As an aside, accommodation facilities that do not fall into these two categories are called "民泊(minpaku)" or "ペンション(penshon)" in Japan.
Above are the basic definition and distinction from the viewpoint of law, but let's take a closer look.
Type
Features
Ryokan
・Guest rooms: Mainly Japanese-style rooms (with tatami)
・Bedding: futon or bed
・Accommodation style: Available mainly for two people or more. You can choose whether to eat or not. Depending on the facility, it is possible to stay without meals.
Hotel
・Guest rooms: Mainly Western-style rooms
・Bedding: Bed
・Accommodation style: Available mainly for one person or more. It is possible to stay without meals.
Hotels have compact single rooms, themed layouts, and interiors, so we can say that it is a facility that emphasizes convenience and theme compared to inns.
The guesthouses and B&Bs not included in the above are available in both Japanese and Western-style rooms, and there are various beddings, such as futons and beds. Their feature is that many of them are community-based and run by individuals.
Charms of Ryokan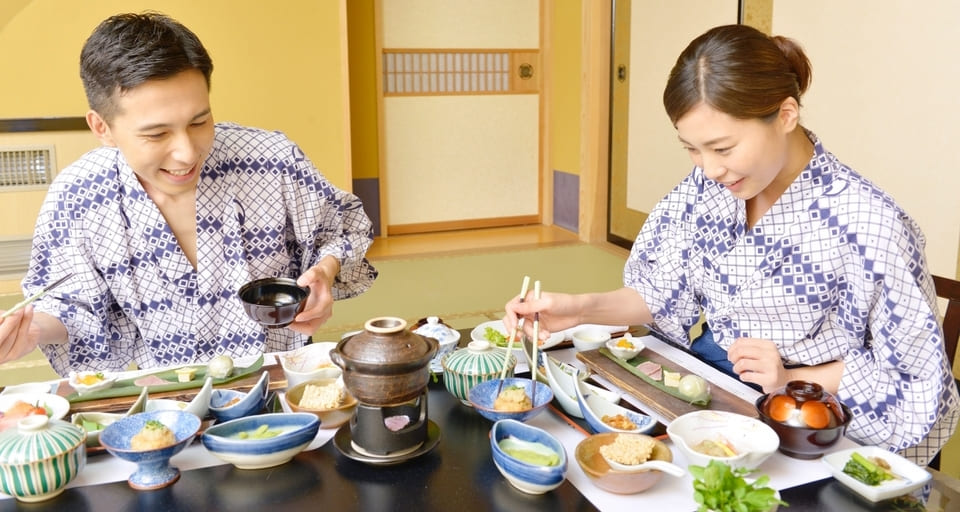 Here are some of the attractions of ryokans for those who are interested in them.
Hospitality
The word "Omotenashi(hospitality)," which is also Japanese culture, is a famous word used to attract the Tokyo Olympics.
Although some hotels place importance on it, the hospitality of the ryokan is so appealing to foreigners, including Japanese people, that it is a big attraction.
It includes carrying luggage, preparing meals, and preparing rooms. And in large ryokans, there is a Nakai(Room attendant) in charge on each floor or room.
Experience of Japanese Culture
One of the attractions of the ryokan is that you can experience many Japanese cultures at once, such as Japanese-style architecture and tatami mats in a Japanese-style room.
Many ryokans are well-established for over hundreds of years, and many boast Japanese gardens. If you are considering staying at one of them, it is recommended that you choose one based on what you want to experience.
Etiquettes When Staying at a Ryokan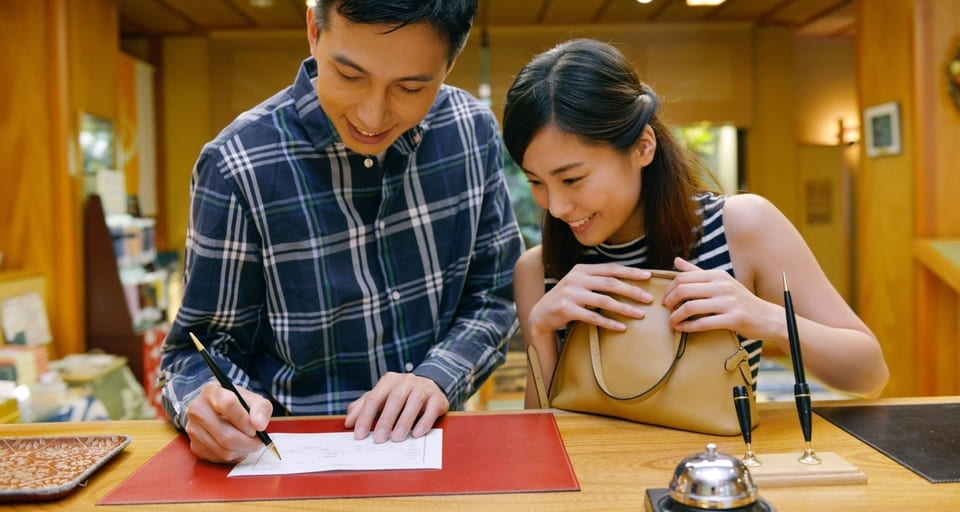 Ryokans are slightly different from hotels. If you usually stay at a hotel, you may be confused. So, let's check the minimum etiquette of ryokans.
Be Punctual for Check-In/Out
As with hotels, try to be on time for check-in and check-out. At the ryokan, employees are assigned work according to the guest's arrival time and exit time, and various preparations and cleaning are done.
Please contact the ryokan if you expect to arrive later than the check-in time you informed them, and make sure you arrive before the final check-in time. Also, please be punctual for your check-out time as well.
Leave the Luggage, Meals, and Bedding Preparation
Some ryokans also carry your luggage to your room like a big city hotel, so let's leave it to them when you receive an offer.
Besides, at dinner time, the room attendant will bring dishes, prepare your drink regularly, and serve white rice. You can leave these to the attendant, and let him/her know if you have a request or something unnecessary.
Also, if it is a tatami room, the room attendant will layout a futon. He/she will prepare it while you are taking a bath or while you are having dinner at another venue, so keep your valuables in the safe and gather your luggage in one place.
By the way, if you feel uncomfortable to let the room attendant enter your room while you are out, you can tell it at the front desk.
Recommended Ryokans in Japan
Here are some recommended Japanese ryokans for foreigners who are wondering which one to stay at.
HINODEYARYOKAN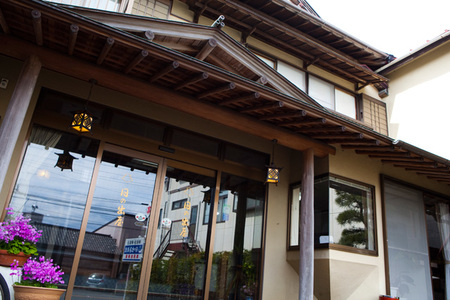 It is a ryokan located about five minutes on foot from Izukogen Station, which won the top spot in TripAdvisor's "Ryokan Popular Among Foreigners 2020." There is also a shuttle bus from the station.
This is a ryokan with traditional Japanese architecture and the entrance of a sliding door. Although the price is reasonable, there are also reviews that hospitality is excellent.
Luck You Horikawagojo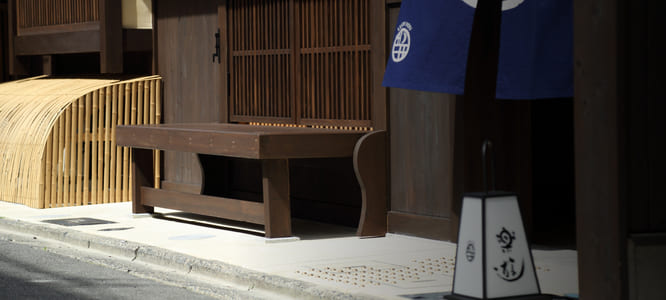 This is a ryokan in Kyoto, which won second place in TripAdvisor's "Ryokan Popular Among Foreigners 2020."
It is very attractive because it has rebuilt a Japanese townhouse in Kyoto aged over 100 years ago into a ryokan.
ATAMI SEKAIE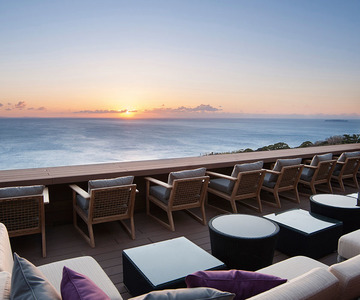 This ryokan is located in Atami, which is famous as a resort area that can be reached immediately from Tokyo. The point is that some rooms have a panoramic view of Sagami Bay.
Higashiizu area has a short sunset, but since you can see the sunrise, the morning bath may be exceptional.
Conclusion
There are many ryokans in Japan where you can experience Japanese culture. If you want to interact with local people and enjoy the unique atmosphere of the area, we recommend you using ryokan.
If you are always staying at a hotel, why not choose ryokan for the next stay.