In Japan, there is Mother's Day in May, which is the day to thank our mothers, and in June, there is also Father's Day to thank our fathers.
In this article, we will explain in detail when Father's Day is and how we celebrate it.
*For details about Mother's Day, see this article.
When is Father's Day in Japan? And How was it Established?
Father's Day in Japan is the third Sunday of June. 2020 is June 21st, so let's think of a gift for our fathers by that date.
Father's Day was born in the United States after Mother's Day. It is said that a woman named Sonora, who was in Washington at the time, pleaded with the Pastor Society in 1909 to make a day for her father.
In Japan, it is said that the "Japan Father's Day Council" established in 1981 played a role in spreading Father's Day. It is famous for choosing the best fathers around Father's Day every year.
Customs of Father's Day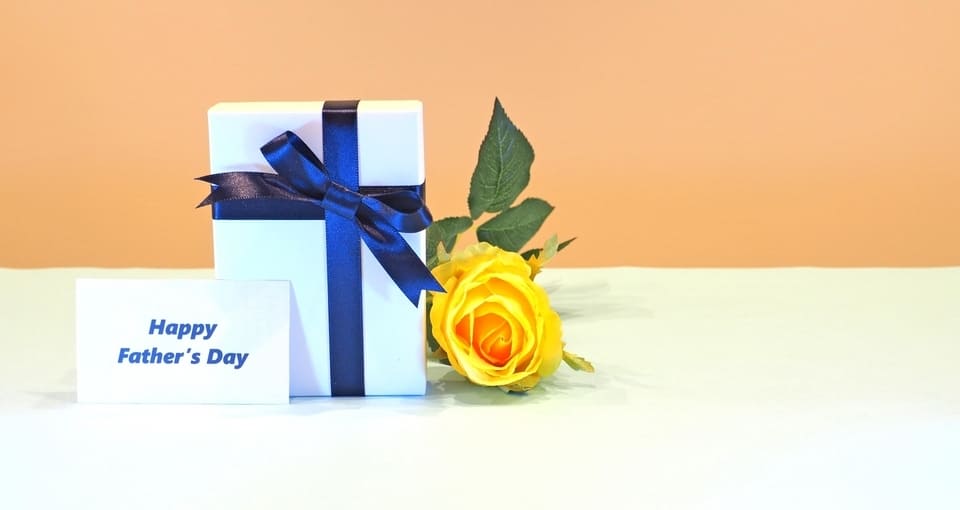 On Mother's Day, It is customary to give carnations to mothers. But on Father's Day, it is yellow roses.
There is a theory that the reason for giving roses is that the Sonora, who was involved in the birth of Father's Day, gave roses to his father's tomb. The yellow color of the roses is said to have come from the Japan Father's Day Council's "Yellow Ribbon Campaign."
Some online shopping websites sell yellow rose bouquets for Father's Day. It's not as popular as Mother's Day carnations, but if you get one, give it to your father as a gift.
Father's Day Gift Trends and Recommendations
So what kind of gifts are given on Father's Day?
According to a survey conducted by MAKURA Co., Ltd. in May 2019, the top answers to the question "What do you want to give on Father's Day?" were the following:
Also, according to the same survey, 64% of the people said that the budget for presents on Father's Day was less than 5,000 yen. It seems that many people are willing to choose something that is not too expensive.
Here are some recommended gifts for Father's Day.
Liquor/Beer
Alcohol is the staple gift for Father's Day. You can choose beer or sake according to your father's taste.
If you give a sake that he wouldn't usually drink, he might feel happy and enjoyed.
And if you want to give sake to your father overseas, you can use an online shop such as the following that support overseas delivery.
Some of Father's Day gifts of liquor come with a glass with a message. For example, in the products below, the original glass with the words "お父さんありがとう(Thank you dad)" comes with rice shochu.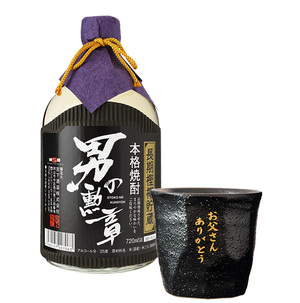 These kinds of products make it easier to convey your gratitude to your father, so please consider it.
Nibbles(Snacks) for Drinks
If your father drinks daily, he'll be happy if you give him a snack that goes well with his drink.
During this time, seafood and smoked products are widely available on mail-order sites as gifts for Father's Day. Therefore, if you can't find something that looks good in a physical store, we recommend that you try searching on the Internet.
If you are over 20 years old, visiting your parents' house with snacks and alcohol might make your father happy.
And if you want to send snacks to your father overseas, you can consider using EMS. Please note that you cannot send food to some countries.
Tie and Handkerchief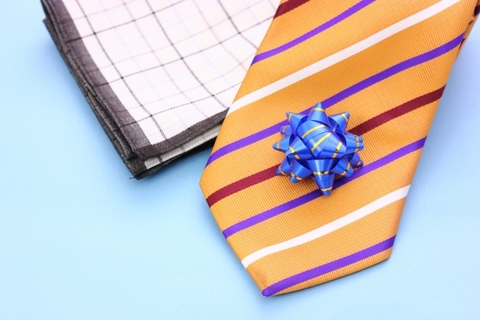 If your father is a person who usually wears a suit and goes to work, a practical tie or handkerchief is also recommended as a gift.
Selecting a fashionable item that he can use every day will make him delighted.
For a father who doesn't usually use ties and handkerchiefs, leather accessories such as key cases are also a nice present. If he likes it, he may use it forever.
There are so many items on sale that you can choose according to your father's taste.
Goods for Your Father's Hobby
If your father has any hobbies, he'll be most pleased to have items which match them.
If he likes shoes and hats, it's a good idea to give a fashionable one, and if he likes the outdoors, you can present outdoor accessories.
Even if it's not sold as a Father's Day present, a simple message card can quickly transform it into a great Father's Day gift. Try to please your father with all your ingenuity.
Conclusion
In Japan, Father's Day is on the third Sunday of June, and we are giving gifts and thanking our fathers. There is a custom of giving yellow roses, so if you give one, he'll be happy to have it as well.
As a gift, if he is a liquor lover, it is recommended to give sake or snacks, and if not, let's present a small item that can be used for work or hobby. If you don't have any idea, you can directly ask what he wants.
If your father is overseas, we recommend buying gifts at shops that ship overseas, but if it is difficult, you can still send a message.