Children's Day is May 5th every year. As the name implies, it's a day of wishing for the happiness of children, but that is not all.
Let's take a closer look at what kind of holiday Children's Day is in Japan and how Japanese people celebrate it.
What Kind of Day is Children's Day?
Children's Day is a holiday on May 5th every year and is also the day that constitutes Golden Week. This day is established by the Act on National Holidays as a day to wish for the happiness of children and to thank their mother.
こどもの日 五月五日 こどもの人格を重んじ、こどもの幸福をはかるとともに、母に感謝する。

Source:国民の祝日に関する法律
Children's day / May 5 / We value the personality of children, strive for their happiness, and thank their mothers.
May 5th, also called as Tango-no-Sekku, has long been known as a festival day for boys. "Sekku" is a day of the seasonal milestone when we have traditional events. The following are the five days of Sekku of a year.
January 7th:Jinjitsu-no-Sekku
March 3rd:Joshi-no-Sekku(Girls' Festival)
May 5th:Tango-no-Sekku(Boys' Festival)
July 7th:Shichiseki-no-Sekku
September 9th:Choyo-no-Sekku
Especially, if the May 5th is the first time for a boy, his family celebrates the day as the "Hatsu-Sekku(first seasonal festival)." The first seasonal festival for girls is on March 3rd.
Nowadays, May 5th is a celebration for both boys and girls as "Children's Day," but when celebrating as the first seasonal festival, boys are the star.
How to Celebrate Children's Day
The following are the ways to celebrate Children's Day in Japan.
Hang up a Koinobori(carp streamer)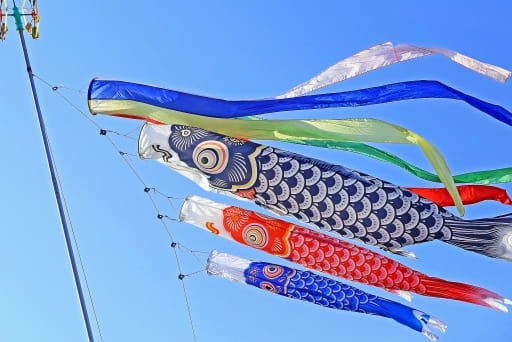 Japanese people hang up carp streamers on Children's Day with the hope that the children will grow up well.
A carp streamer consisting of black, red, and blue carp from the top is commonly used. The black represents the father, red represents the mother, and blue represents the child.
However, it does not mean that you need to prepare a carp streamer of black, red, and blue. There are also carp streamers with colors such as pink and orange, so you should choose your favorite one without sticking too much.
Carp streamers begin to be displayed around the spring equinox day. Since Children's Day is May 5, many families display it until the end of Golden Week, but some families display it until early June.
When displaying, be careful of the strong winds as it may break the carp streamers.
Display Ornamental Helmet and Others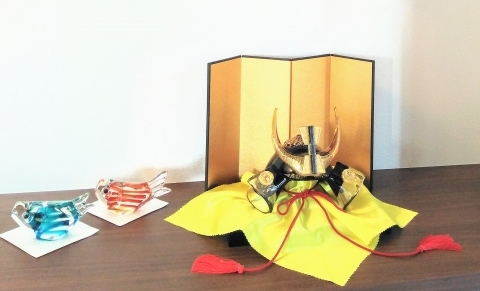 Some families display ornamental armor, helmet, and samurai warrior dolls in their house. These have the role of protecting children from disasters.
Ornamental helmets are especially popular as they are relatively small, but if it is difficult for you to get it, making it with origami paper is another way.
If you want to get authentic ornaments, you can purchase one at specialty stores like the following.
Since it is regarded ominous to display the ornaments only on Children's Day, many families display them for several weeks before the Children's Day.
Eat Kashiwa-mochi or Chimaki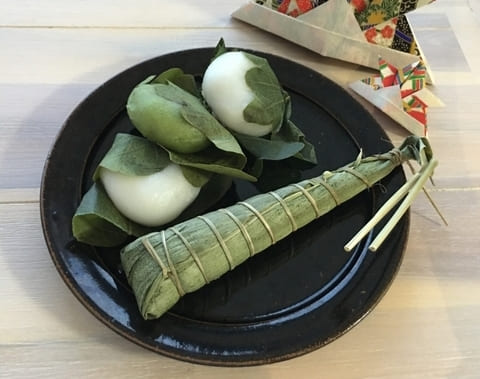 On Children's Day, there is a custom of eating Kashiwamochi or Chimaki as auspicious food. People in the Kanto region tend to eat Kashiwa-mochi, and people in the Kansai region tend to eat Chimaki. Of course, it is okay to eat both.
The leaves of Kashiwa do not fall until new shoots emerge, so Japanese people eat Kashiwa-mochi in the hope of the prosperity of our descendants.
Chimaki, on the other hand, has a wish for the growth of children and the meaning of amulet. The origin is that the offering to the poet named Kutsugen, who threw himself into the river on May 5, in old China. The offering was stolen by a bad dragon, so people wrapped the offering with a leaf which the dragon dislikes.
In the Kanto region, many people imagine Chimaki as a China zong in a triangle shape. But Chimaki, which is eaten on Children's Day, is a long and narrow rice dumpling. If you want to eat on Children's Day, choose the long and narrow one.
If you see Kashiwa-mochi or Chimaki at your local supermarket, it is a good idea to try it.
Take a Shobu-yu(sweet-flag bath)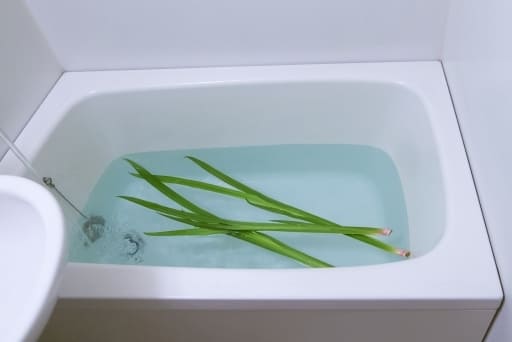 On Children's Day, there is a custom of soaking in the "Shobu-yu(sweet-flag bath)" with sweet-flags floating in a bathtub.
Japanese people pray for their health and long life by soaking in hot water containing sweet-flag, which is said to exorcise evil spirits.
Around May 5th, you may see the sweet-flags at supermarkets. Some online shops also sell bath additives that have the scent of sweet-flags.
Why not soak yourself in hot water with sweet-flags on May 5th of this year?
Events Held on Children's Day
On Children's Day, some events such as the following are held.
* Please check the official website of each event for details as it may have been canceled.
Tokyo SKYTREE TOWN Carp Streamer Festival [Canceled]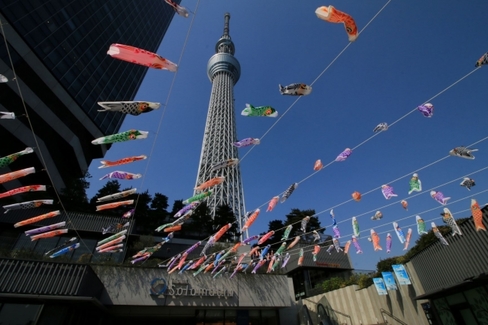 This is an event in which more than 1,000 carp streamers are displayed at various locations within Tokyo SKYTREE TOEN in the hope of growing children.
Since other events are held during Golden Week as well, both children and adults can have a fun time.
Kasukabe Big Kite Festival [Cancel]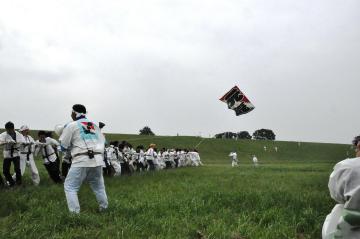 On May 3rd and May 5th, the big kite festival is held on the riverbed of the Edo River. It is an event that attracts more than 100,000 spectators to see the big kites, which are made spending several months, dancing in the sky.
You can see not only big kites but also small kites and commercial kites.
Kodomo-no-Kuni Spring Festival [Canceled]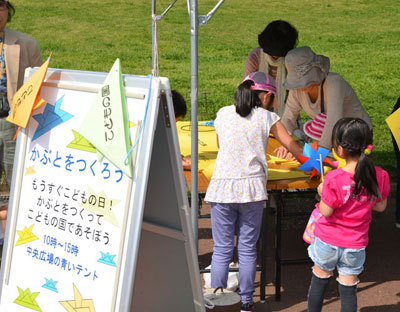 It is an event that is held every year from May 3 to May 5 at "Kodomo-no-Kuni," a playground for children. You can fold and make a helmet with colored paper and try Kendama and street performance.
There are many events for children, so if you have small children, it would be nice to go.
Conclusion
Children's Day is a day to pray for the happiness of children and give thanks to their mother.
In Japan, there are various customs such as displaying carp streamers, eating Kashiwa-mochi and Chimaki, and soaking in a sweet-flag bath. Especially for families with small children, please try it as an event.