In Japan, when it comes to Tanabata on July 7, many people write their wishes on strips and pray for their fulfillment. Others ponder the romantic story of Orihime and Hikoboshi.
In this article, we will tell you what kind of day Tanabata is and what to do on the day. We will also introduce the events related to Tanabata, so we hope you can find something interesting.
Tanabata Outline and Story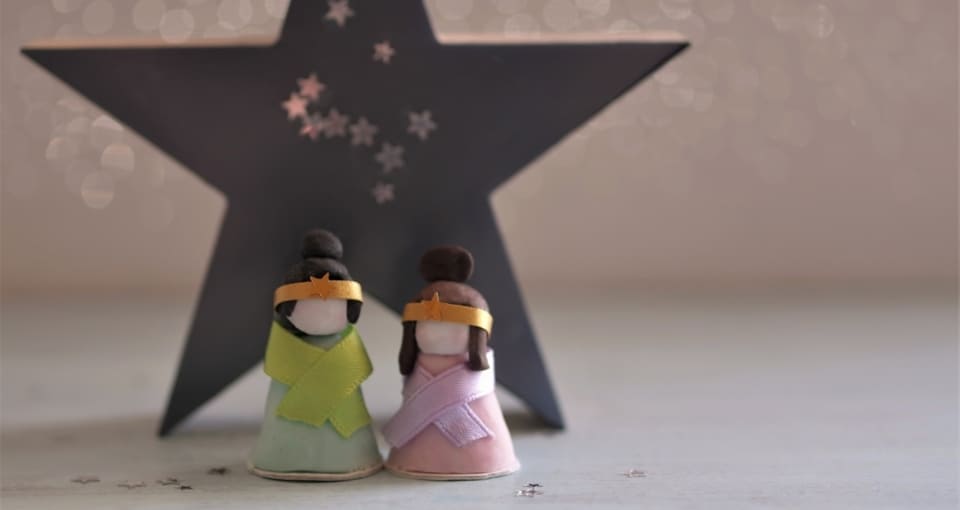 What kind of day is Tanabata? Tanabata is known as the only day in a year when Orihime and Hikoboshi can meet.
There is a story that when Orihime, who is good at weaving, and Hikoboshi, who is good at ox chasing, were separated by the Emperor. After Orihime and Hikoboshi get married, both of them enjoyed their marriage life too much and didn't concentrate on weaving and ox chasing. It made the Emperor angry, and he made them separated into both sides of the Milky Way.
July 7 is the day when Orihime and Hikoboshi can see each other once a year. If it rains on this day, the water of the Milky Way will increase, and the two will not be able to meet.
Also, Tanabata in Japan is said to be made of a combination of an event called Shichiseki(七夕) in China and a story called Tanabatsume(棚機津女) in Japan.
Shichiseki is an event on which people hope to improve their handicrafts, and Tanabatatsume is a story of a woman who dedicates cloth woven to God. It seems that Tanabata and weaving have a very close relationship.
There are some complicated parts in trying to trace back to the origin. But in general, if you think that Tanabata is the day when Orihime and Hikoboshi meet and where you write a wish on a strip and decorate it, you can enjoy it enough.
Tanabata Decorations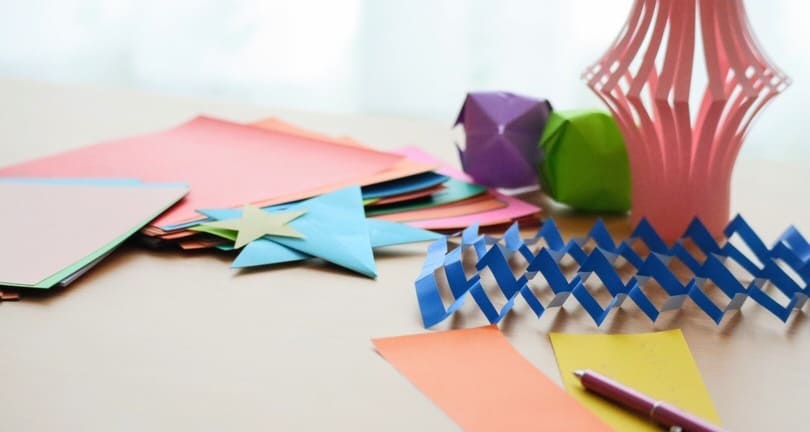 Tanabata is famous for displaying strips of wishes, but there are many other decorations you can see.
Here are the main types of Tanabata decorations and what they are praying for.
| Decoration | What it is praying for |
| --- | --- |
| Strips(短冊) | Fulfillment of written wishes |
| Thousand cranes(千羽鶴) | Longevity |
| Purse(巾着) | Luck in money |
| Casting net(投網) | Good catch and good luck |
| Windsock(吹き流し) | Improvement of weaving |
You can make many of these Tanabata decorations from origami. The following is an example.
If you have a family with small children, it might be a good idea to decorate them together.
Tanabata Event Food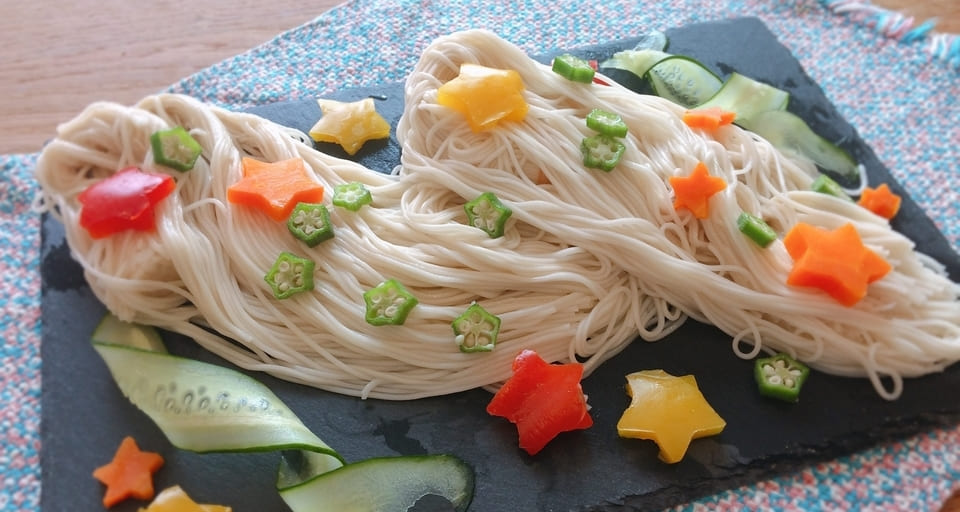 The event food of Tanabata is somen. Originally, people used to eat Chinese sweets called Sakubei(索餅) on Tanabata, and the theory was that after it was introduced to Japan, it changed to somen. We eat it mainly in the prayer of health and improvement of weaving.
Fresh somen is perfect for summer, so please try it on Tanabata. If you cut out ham into a star shape and scatter them, you can get the Milky Way.
Events on Tanabata
In the Tanabata season, we can find events related to Tanabata in various places. Here are some of them.
Milky Way Illumination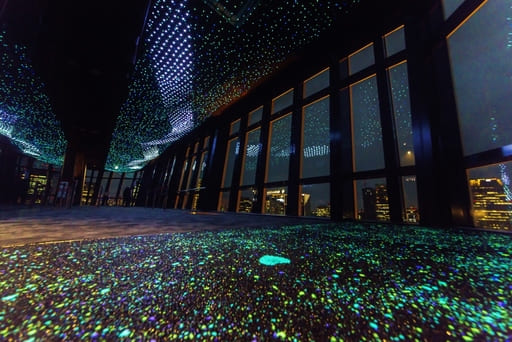 This is an illumination event inside Tokyo Tower, where the night sky over the Milky Way is represented by LED light bulbs.
The Milky Way made of white light changes into seven colors regularly, so you can enjoy the beautiful moving starry sky.
If you visit there wearing Yukata or Jinbei, you can get a discount on the view fee up to the main deck. It continues until August 31, so we recommend you to visit there if you have time.
Tanabata Prayer Festival (No Public Attendance in 2020)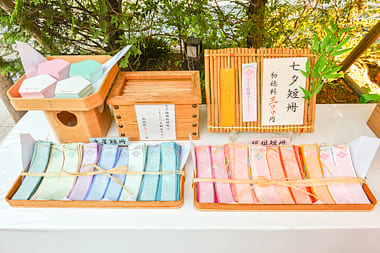 It is a prayer festival held every year on July 7 at the Tokyo Daijingu. By applying in advance, you can receive the Tanabata amulet and souvenirs.
It is an event to pray for the fulfillment of wishes and to invite fortune. So if you have a goal you want to achieve or want to get rid of the trouble, why not participate?
You can apply it by mail as well until several days before the prayer festival. If you find it difficult to visit directly, please consider this.
Kibune Shrine Tanabata Bamboo Decoration Lighting-Up
This is a lighting-up event held at Kifune Shrine in Kyoto. From the evening to the night, the bamboo decorations on the precincts are illuminated fantastically.
You can also write a strip, so you can entrust your wishes of the year.
Below is the 2016 event page, but you can know the atmosphere of this event.
THE STAR FESTIVAL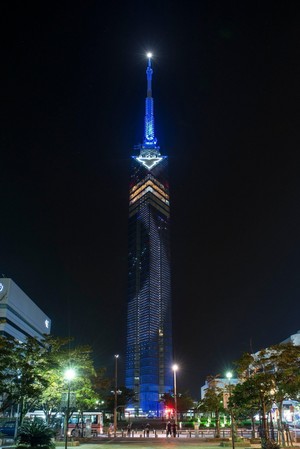 It is a lighting-up event held at Fukuoka Tower in Tanabata season.
It has a unique price setting that if you go wearing a yukata or Jinbei, the view fee will be half the price. Couples in a long-distance relationship can also have a discount because of the story of Tanabata.
On July 7, there will be a service where you can light up the heart on the tower to support the couple. If you are a couple living in the Fukuoka area, why not try this?
Conclusion
July 7 is the Tanabata day, where Orihime and Hikoboshi meet once a year. There is a custom of writing wishes on strips and decorating them with bamboo, and everyone is entrusting their wishes to it.
In places such as event venues where Tanabata bamboos are displayed, strips for writing wishes may be prepared with them. It may be a good idea to take this opportunity to entrust your wishes.