Among the mountains that represent Japan, Mt. Fuji is symbolic. Even the Japanese people have a special feeling for the beautiful scenery of Mt. Fuji, which is visited by many foreigners every year.
Especially for people who like photographs, Mt. Fuji in winter, when the air is clear, is a great photo opportunity. Many people take pictures of Mt. Fuji every year.
This time, we would like to introduce what kind of mountain Mt. Fuji is.
Overview of Mt. Fuji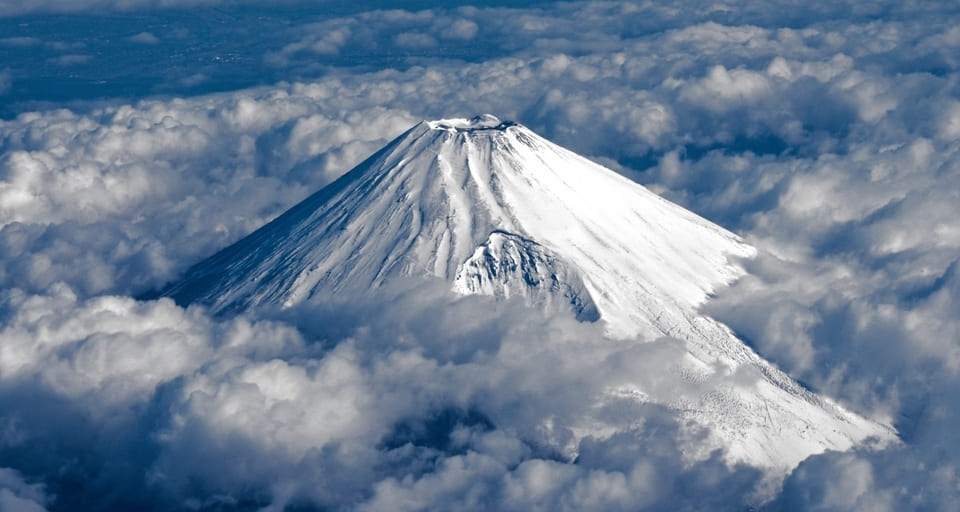 Mt. Fuji is an active volcano located on the border of Yamanashi and Shizuoka prefectures. The area above the 8th station of Mt. Fuji doesn't belong to any prefecture and is owned by the shrine at the top.
The altitude is 3,776m, which is the highest in Japan. It became one of World Heritage Sites in 2013, and people around the world have come to know Mt. Fuji more than ever before.
Mountain climbing is possible only during the summer, but many climbers visit during this period. Yamanashi and Shizuoka have different landscapes of Mt. Fuji, so you can enjoy each attraction.
As mentioned earlier, Mt. Fuji is an active volcano. The latest eruption occurred in 1707, more than 300 years ago. At that time, it seems that about 4 cm of volcanic ash had accumulated in Edo (now Tokyo.) There is still a fear of eruption, and research is continuing.
Various Views of Mt. Fuji
Mt. Fuji is a mysterious mountain that shows various scenery depending on the season and the rising and falling of the sun. There are named landscapes, in which you can see how Japanese people have liked Mt. Fuji since ancient times.
Akafuji (the exposed mountain surface turned red due to the morning glow on a summer morning)
Benifuji (the snow-covered Mt. Fuji dyed red in the morning sun or sunset)
Upside-down Fuji (upside-down view of Mt. Fuji reflected on the water surface without ripples)
Diamond Fuji (the scenery which the sun overlaps the summit of Mt. Fuji and it shines like a diamond)
Shadow Fuji (the phenomenon that the shadow of Mt. Fuji is projected in the morning sun or sunset)
Cap clouds (a landscape with clouds over the top of Mt. Fuji)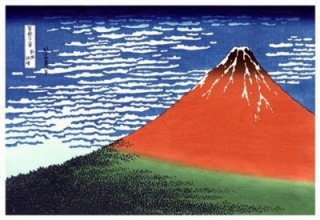 Many people, including Hokusai Katsushika, have left paintings of Akafuji like above.
Also, Japanese bills use the upside-down Fuji design. You can find it on the back of the 1,000-yen bill, so it will be fun to compare it with the real one.
In this way, Mt. Fuji is a mountain that shows various scenery. Isn't this one of the reasons why Japanese people love Mt. Fuji?
About Fuji Climbing and Tours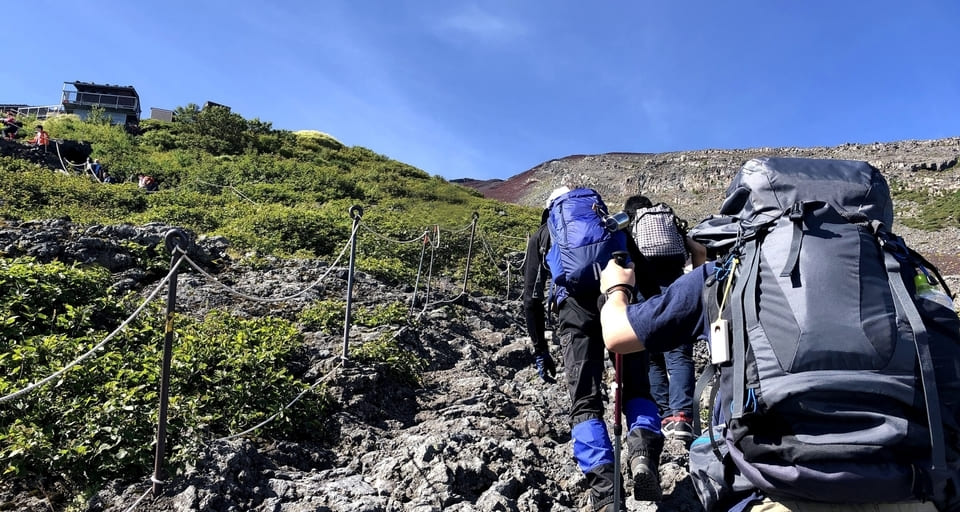 There may be many foreigners who have the dream of trying to climb the highest mountain in Japan. Many Japanese people also want to climb it once in a lifetime.
If you want to climb Mt. Fuji, first check the basic information of it on the Mt. Fuji official website. It supports multiple languages.
The start of climbing season changes depending on where you climb from, but the earliest is on July 1st on the Yoshida route on the Yamanashi side. The rest of the Subashiri/Gotemba/Fujinomiya routes (Shizuoka prefecture side) start on July 10th, and the finish of the season is the same on both sides, which is on September 10th.
Preparations for Climbing Mt. Fuji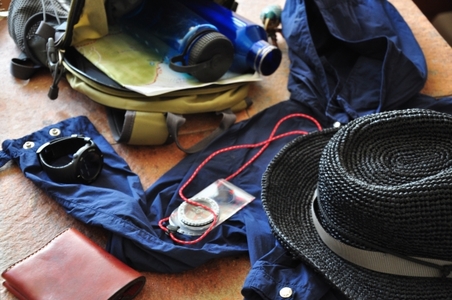 Mt. Fuji is a charming mountain but should not be taken lightly. Please gather ample information prior to climbing.

Source: Official Web Site for Mt. Fuji Climbing
As stated on the official website, climbing Mt. Fuji is not easy. For your safety, prepare carefully.
The following items should be prepared as belongings.
Shoes for mountaineering
Winter clothes such as long sleeves
Rain gear (separate type is preferred)
Wide-brimmed hat
Headlamp
Water and food that can be easily eaten
Cash (small change)
Map
Sunglasses and sunscreen
Regular medicine
Health insurance card
First aid kit
Towels and waterproof bags
In addition to these basic sets, it is even better to have a helmet, dust mask, goggles, etc. in case of an eruption.
Stocks, eye masks, earplugs, body warmers, etc. are also useful items. Even in summer, the temperature near the summit of Mt. Fuji will drop to near zero, so winter clothing is an essential item.
And the most important thing is the mountaineering shoes. Be sure to wear shoes with thick soles.
About Tours for Foreigners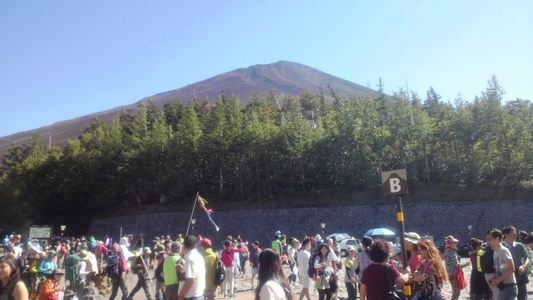 In recent years, many foreigners try climbing Mt. Fuji in Japan. Therefore, more and more tour companies, travel-related companies, and even places selling mountain climbing guide tours are preparing more tours for foreigners.
Even if you are a veteran who usually climbs in your own country, you may find language uncertain when climbing mountains in other countries. Unless you have visited Japan many times, we recommend climbing on a tour.
There are various tours such as a tour mainly focusing on climbing Mt. Fuji, and a long-term tour that combines climbing and sightseeing, so why not try searching first?
In 2020, due to the novel coronavirus, all of the mountain trails were closed for the first time in Japan.
Sightseeing Spots near Mt. Fuji
Around Mt. Fuji, there are various sightseeing spots. Since it is around an active volcano, there are many hot springs, and because it is easily accessible from Tokyo, many tourists visit it every year.
Here are some recommended spots also for those who want to see nearby without visiting Mt. Fuji.
Mt. Fuji World Heritage Centre Shizuoka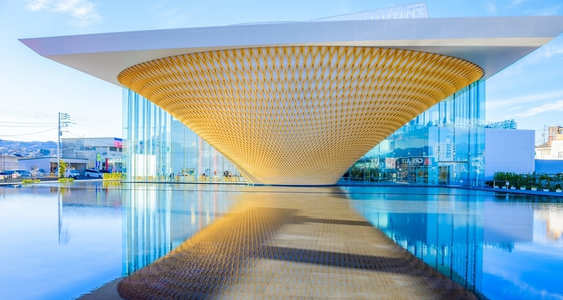 The first place we recommend is Mt. Fuji World Heritage Centre Shizuoka. It was established in 2017, as the number of visitors to Mt. Fuji increased. You can know the history of Mt. Fuji there.
This center was also talked about because of the beautiful scenery. And, you can see Mt. Fuji from the terrace.
Fuji Five Lakes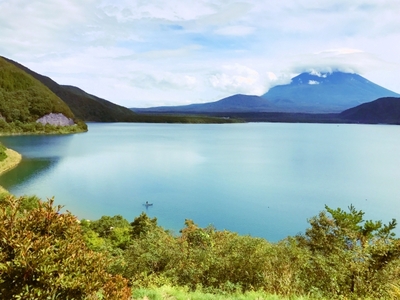 If you want to see Mt. Fuji beautifully, how about sightseeing to Fuji Five Lakes?
Fuji Five Lakes is a generic name for the five lakes at the foot of Mt. Fuji, and Lake Motosu, known for its upside-down Fuji, is one of them. Lake Motosu is a lake formed by the eruption of Mt. Fuji and is registered as a component of World Cultural Heritage. You will surely be able to take wonderful pictures.
Oshino Shinobi no Sato(Ninja Village)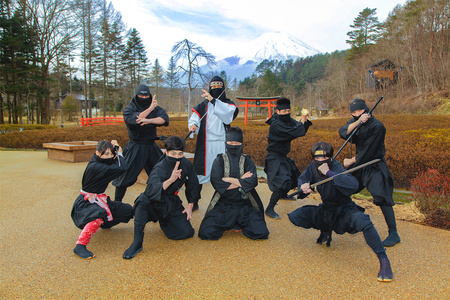 Oshino Shinobi no Sato is highly recommended for foreigners interested in Japan. You can deeply experience the ninja culture by changing into ninja costumes and experiencing shuriken and blowgun.
It's a place for the whole family to enjoy, so why don't you visit there with your family?
Conclusion
You can see the charm of Mt. Fuji in the pictures, but it is more spectacular when you see it. Climbing is not easy, but you can feel its power just by getting close to sightseeing.
Please visit Mt. Fuji, which is loved not only by Japanese but also by people all over the world as a world heritage site.