Hi everybody. In the series of electricity-water-gas articles in Japan, today we will share specifically about water usage in Japan.
Water can be used not only for dishwashing, cleaning and cooking but also for drinking directly since it is safe to drink tap water in Japan.
Let's find out how to sign the contract as well as the cost and how to pay your monthly water bill.
Check the contracted Bureau of Waterworks
First, you need to find out which Bureau of Waterworks has jurisdiction over your home. Each area has its own jurisdiction Bureau of Waterworks / Water Supply Division, and contracts will be made with the Bureau of Waterworks / Water Supply Division in principle.
In the Tokyo area, the Tokyo Government Bureau of Waterworks is the authority for water supply and drainage.
Steps of making a contract
After confirming the Bureau of Waterworks to sign a contract, let's move on to the procedure of contract.
Things to prepare
The following is the minimum required information for water supply contracts.
Full name of the contractor
Address of property using water
Contact phone number
In addition to the above, you may be required to provide your email address when registering online.
Contract procedure
Water contracts are typically made by telephone, mail or online application form.
For example, the Tokyo Metropolitan Bureau of Waterworks, they provide an online registration form in English on its website. All precautions are written in English, so you can continue without hesitation. Please refer to more information at:
If the Bureau of Waterworks does not have a telephone number or application form that supports foreign languages, you may need to have someone who understands Japanese support you.
So, you should better check if the Bureau of Waterworks website has an English version in advance.
Application required 3-4 business days in advance
In general, you need to contact to apply for water supply at least 3 to 4 business days before the start of use.
In the case of the Tokyo Metropolitan Waterworks Bureau, you need to contact them at least 3 days before, excluding Sundays and holidays.
So please pronto complete the water supply procedure after finishing the housing contract.
How to calculate water charges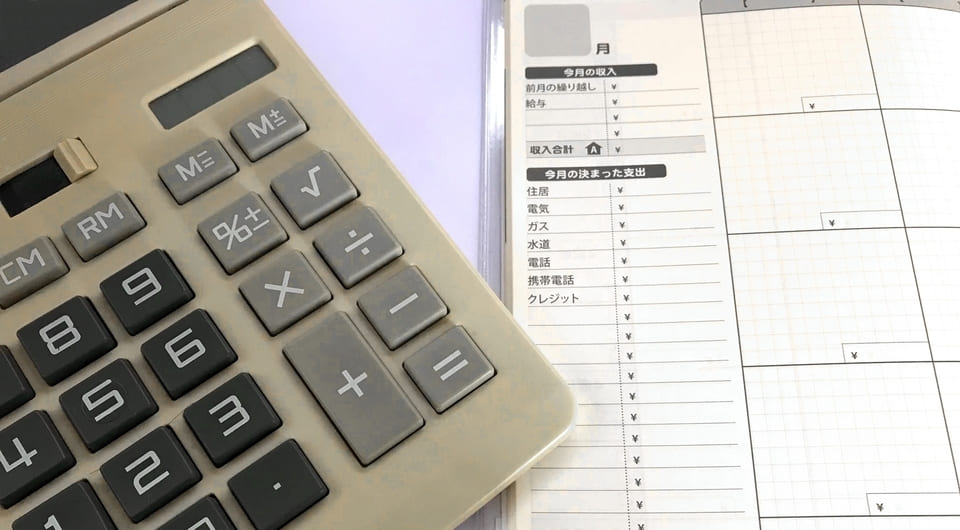 Monthly water service charges
Basically, the monthly water usage charge is calculated as follows (there may be slight differences depending on the region):
「( Basic Charge + Commodity Charge )× Consumption Tax(1.10)」
The basic charge is determined by the diameter of the water pipe that drains water to the house. In the 23 wards of Tokyo, the basic charge is 860 yen for the narrowest 13 mm diameter and 1,170 yen for the next 20 mm.
Commodity Charge will vary depending on the actual water use. The table of costs below applies to Tokyo 23 Wards, corresponding to the diameters of 13 mm, 20 mm and 25 mm.
| Water volume (㎥) | Commodity Charge (per 1㎥) |
| --- | --- |
| 1~5 | 0 yen |
| 6~10 | 22 yen |
| 11~20 | 128 yen |
| 21~30 | 163 yen |
The average volume of water used by people living alone in Japan is about 8 cubic meters, so the commodity charge is almost negligible.
Monthly sewage service charges
In Japan, you have to pay both your "water usage" fee and "drainage usage" fee. The formula does not change, but the cost will be different from the water service charge.
Taking Tokyo 23 wards as an example, if the amount of water per month is up to 8㎥, the basic fee will include the fixed fee of 560 yen + consumption tax equivalent (10%).
| Sewage volume(㎥) | Basic charge(excluding tax) |
| --- | --- |
| 0〜8 | 560 yen(fixed) |
| 9〜20 | 110 yen(per 1㎥) |
| 21〜30 | 140 yen(per 1㎥) |
| 31〜50 | 170 yen(per 1㎥) |
However, if it exceeds 9㎥, every 1㎥ increase will be charged at 110 yen + consumption tax (10%). Moreover, if usage increases drastically, a higher rate will apply to that increased water amount.
Although it is Japanese, there is a quick reference price chart below. Please take a look if you are interested.
It's a system where the more water you use, the higher the charges. It supplies the water necessary for your daily life at a cheap rate, as well as getting you, the customer, to try and save water.
Estimated water charge for living alone
It is difficult to give a relative figure for monthly water charges. So you can refer the following example:
If you live alone, the average cost of using water for two months will be around 4000 yen. In some municipalities (for example, Tokyo), your water and sewage are billed on a two-month cycle, so you will receive a bill every other month. On average, you will need to pay about 2000 yen for the water bill a month.
In an ordinary household, water usage mostly spends on using a bathtub. People who frequently love soaking in the tub will have to pay the much higher fee.
How to pay your water charges
Payment methods
Generally, water bills can be paid for either by Taking Your Water Bill To A Designated Window, Automatic Account Transfer and by credit card.
As well as electric and gas, paying water bill by automatic account transfer or via credit card requires a separate application.
For more details, please refer to the link below
In the payment methods, the easiest way is to pay at convenience stores. You only need to give the bill to the cashier and pay to complete the payment.
In addition, as mentioned above, your water and sewage are billed on a two-month cycle, so you will receive a bill every other month.
Understanding your water bill
Every month, a water company staff will come to measure the meter and send a notification of the amount of used water with meter reading information to your mailbox. In order to make a normal payment, it is sufficient to check only the part where "Invoice amount"「請求金額」and "Payment due"「支払期限」are written.
For more details, please refer to the link below
Additionally, you will need to provide the "client code"「お客さま番号」to carry out the procedure when moving out.
If the amount of usage or billing has increased significantly without realizing it, it may be better to check for problems such as water leaks.
Conclusion
Besides electricity and gas, water is also an indispensable utility for daily life. Therefore, please arrange the time appropriately to complete the registration contract 3 ~ 4 days before moving to the new house.
We think that you will not have much difficulty in your water usage contract after reading this article.
See you later in the following posts!