If you are visiting Japan for the first time, you may be worried about how to get furniture, home appliances, and daily necessities.
This time, we will introduce how to get the furniture, home appliances, and daily necessities you need to get started and where to buy them.
How to Get Furniture in Japan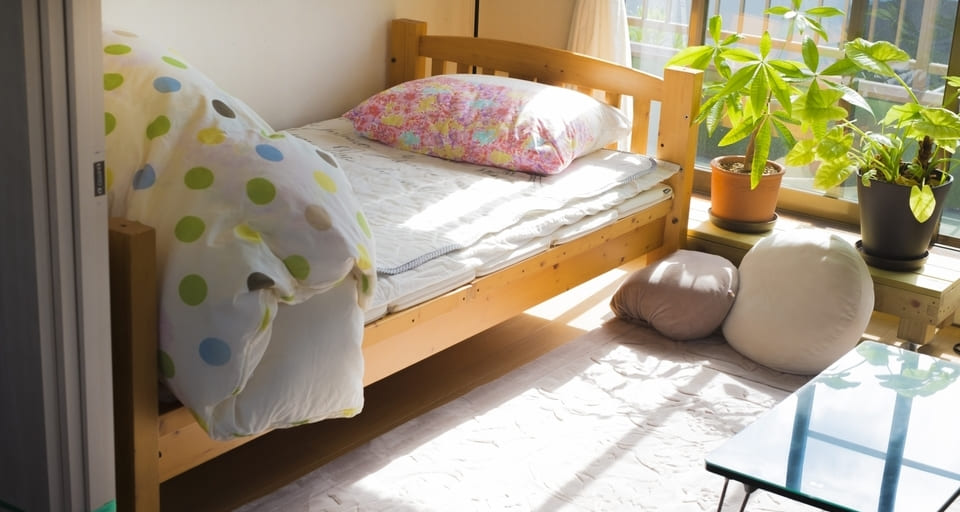 Some of the furniture you need to start living in Japan are:
Bed
Desk and chair
Wardrobe
Table
Curtain
Rug
You can buy such furniture in shops that sell furniture and interiors such as NITORI and IKEA. We recommend you to check the layout of your room and measure the width and height of it before purchasing furniture.
How to Choose Bed, Wardrobe, and Table
As mentioned above, measure the width of the room before going to buy a bed. Also, when buying a large bed, you need to be mindful of whether you can carry it in through the door.
As for the wardrobe, it is good to choose one with deep drawers so that you can store many clothes in it. A closet alone is often not big enough to store all your clothes, so make sure you have one.
When choosing a table or desk, choose a lightweight one that can be moved by one person. It will be easier to rearrange and clean the room.
How to Choose Rug and Curtain
The size of rugs and curtains is important. If you go to buy after measuring the size of windows and floors, you will get the right one. If you know the size, you can also purchase it online or at 無印良品(MUJI).
There are specialty stores for rugs and curtains, so let's make use of them. For example, "Ka-ten Ju-tan Okoku(Carpet and Rug Kingdom)" is one of the specialty stores which sells a large variety of rugs and curtains.
Only the Japanese language is supported, but it is also available online.
If you want to unify the atmosphere of the room, why not choose a rug or curtain that suits your room at a specialty store?
How to Get Home Appliances in Japan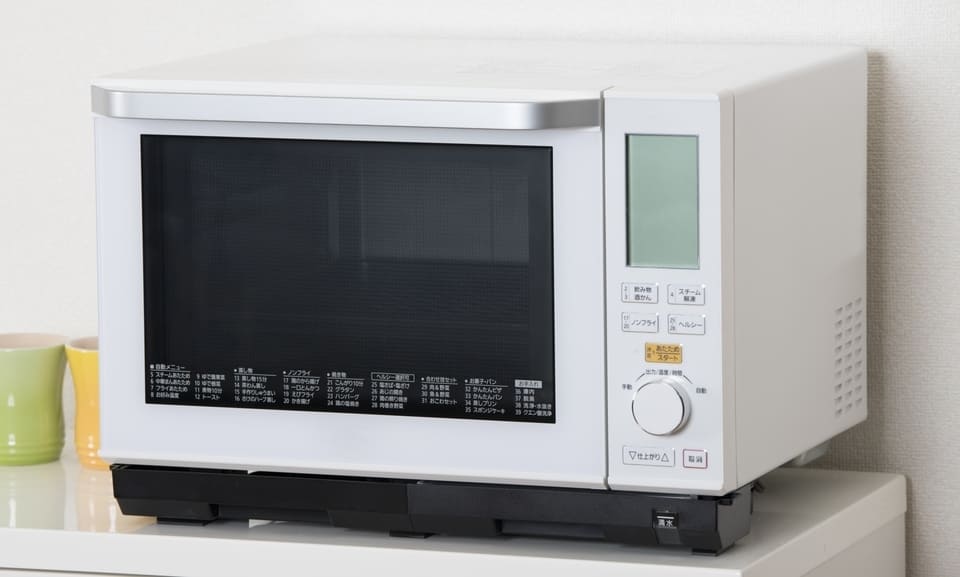 You may want to spend money on household appliances that you use every day. Speaking of household appliances that need to be purchased, there are the following four.
TV set
Microwave
Refrigerator
Washing machine
If you are new to Japan, you may not know where and how to buy these home appliances. Please buy them referring to the following.
Major Home Appliances Retail Stores
In Japan, there are major home appliances stores such as BicCamera, Kojima, and Laox. Some of the staff in these stores can speak foreign languages, so if you can't speak Japanese, look for one.
When purchasing home appliances, we recommend you to purchase them at a single store rather than visiting multiple stores. Many home appliances stores have a point system, and you can use your accumulated points for future shopping.
How to Choose a TV Set
Televisions come in different sizes and manufacturers. When choosing, consider the following two points.
There are many criteria for buying a TV, such as image quality, sound, thinness, size, and other functions. It is a good idea to decide in advance what you will prioritize.
The budget is also important. Remember that you have to buy other home appliances.
How to Choose a Microwave
There are many types of microwaves, but let's keep in mind the following three points when purchasing.
Number of options of output watts
Presence or absence of oven function
Number of other functions
Most cheap microwave ovens have only two options of output, 200W and 500W. If you raise your budget a little, there will be three options of 200W, 500W, 600W, and even four that include 700W.
If you purchase a microwave that has an option of 600W output, you can save time by shortening the cooking time.
You can also make sweets if the microwave has an oven and other features. If you like cooking and making sweets, please get a multifunctional product.
How to Choose a Refrigerator
The following are two important points when choosing a refrigerator.
Width and height
Presence or absence of freezer
The most important thing to note is the width and height of the refrigerator. When installing it beside or near the kitchen, choose one that fits the width and height of the installing area.
The refrigerator is used with the door open, so choose a size that does not make it difficult to use when opened.
Please also check if there is a freezer, which enables you to keep your foods last longer. It is essential for your daily life.
How to Choose a Washing Machine
At last, let's look at the points to choose a washing machine.
Capacity
How powerful it washes
If you live with your family, it will inevitably increase the number of times of use and the amount of laundry, so you should choose a washing machine with a large capacity.
On the other hand, a small-capacity washing machine is sufficient if you live alone. The size is compact, so you can expect to save water.
The washing power of the washing machine depends on whether it is a top-load or a front-load.
The power of the top-load type is stronger than the front-load type. They differ in how to wash, and the top-load washing machine removes dirt with the strong force of water.
On the other hand, the front-load type is more water-saving than the top-load type, so carefully consider which to choose.
Where to Buy Daily Necessities in Japan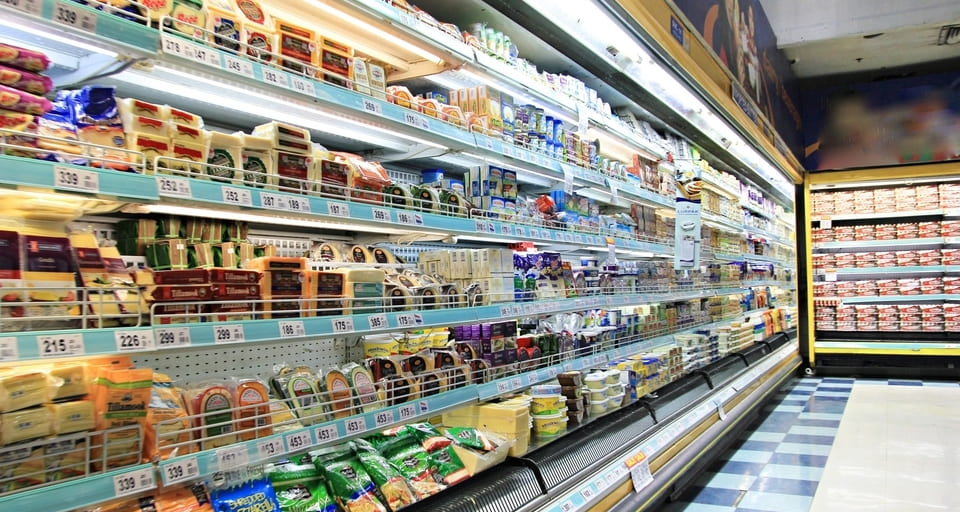 To purchase daily necessities and food, go to a supermarket or convenience store.
Supermarkets
When you buy daily necessities and foods in Japan, you go to a supermarket, but please note the following.
Plastic bags may be charged
You may need to use a self-checkout machine
Some supermarkets don't accept credit cards
The culture of eco-bags, which is also found overseas, is spreading in Japan. As a result, some supermarkets now have a charge for plastic bags. Depending on the size, it is often around 2 to 5 yen per piece.
Also, some stores have self-checkout machines where you can make your payments by yourself. Some of them can switch the language to English, but if you don't have the switching button, ask a salesclerk how to use it.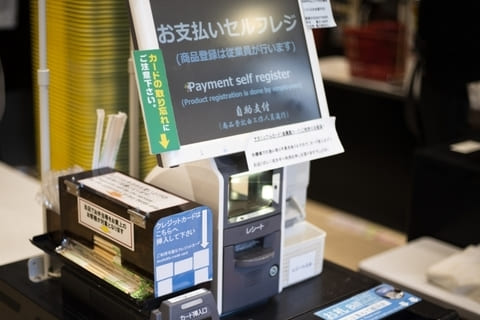 Please note that some supermarkets do not accept credit cards, so it is safe to prepare some cash.
Convenience Stores
Most convenience stores in Japan are open 24 hours a day, and some stores sell vegetables and fruits. Besides, ATMs, multi-function printers, and even pet foods are available there, making it a little tourist spot for foreigners visiting Japan.
When using a convenience store, there are two points to note.
Foreign languages may not be available at convenience stores away from the city center
You may be asked to confirm your age
The farther away you are from the big city, the more likely your clerk will be able to speak only Japanese. Try to use a translation app etc. as needed.
Also, you may be asked to confirm your age when buying alcohol or cigarettes. Please carry your residence card with you as proof of age.
Conclusion
Many stores in Japan do not speak foreign languages, but in recent years the number of stores that support multiple languages has increased. If you don't speak Japanese, it is a good idea to get furniture and home appliances in a store with a multilingual staff.
And if you have a problem, don't hesitate to call out to the shop staff.