Perhaps one of the things that makes you worried after arriving in other countries is transportation from the airport.
Since Japan has a high level of security, it is unlikely that a malicious taxi company will fool you or you will enter a dangerous area.
However, there are several types of transportation from the airport, and you may be worried about which one you should use. Staff who can speak foreign languages ​​and information on foreign language notation are increasing, but they are still insufficient.
In this article, we would like to introduce "Airport Limousine," which is a recommended transportation method for such foreigners.
What is the Airport Limousine?
The Airport Limousine introduced in this article is a large bus that allows you to travel from the airport to major areas around Tokyo without transfers.
There are three main transportation methods from airports other than Airport Limousines.
The characteristics of each one are in the table below.
| Item | Train | Local bus | Taxi |
| --- | --- | --- | --- |
| Fee | ○ | ◎ | △ |
| Travel time | ◎ | △ | ○ |
| Convenience | △ | ○ | ◎ |
| Advantages | Fees are reasonable and travel time is short. The most popular means of transportation with accurate arrival times. | The fee is low. Convenient in areas with few train stations. | Convenience is outstanding because all you have to do is tell your destination. Foreign-language taxis are increasing. Luggage can also be loaded in the trunk. |
| Disadvantages | Transfers are complicated and even Japanese people get lost. It is crowded depending on the time of day. | Local bus routes are difficult to understand. The inside of a car is often small, and feeling tired when moving for a long time. | Long-distance travel costs the most. Depending on the road conditions, it may take some time to travel. |
Each transportation has advantages and disadvantages, and it is sometimes difficult to determine which is best for you. If so, maybe it's time to consider Airport Limousines.
The Characteristics of the Airport Limousine
Airport Limousine is a bus that can take you from Narita Airport or Haneda Airport to central Tokyo stations, hotels, and suburban stations. You can easily make reservations from the Internet and load large luggage on the bus.
If your destination matches the bus stop, you do not need to transfer. It's a convenient way to get from the airport to the main areas of Tokyo.
Here are some places you can go to by Airport Limousine from Narita or Haneda airports. You can reach many tourist spots popular with foreign tourists and areas with Tokyo's main train stations.
Tokyo Station
Shinjuku
Asakusa
Shinagawa
Ginza
Akihabara
Roppongi
Shibuya
Odaiba
Ikebukuro
Disney Resort
Yokohama
You can check the list of bus stops on the following page.
People Recommended to Use Airport Limousine
We recommend Airport limousines for the following people:
People with a large luggage
People whose destination is far from the airport
People planning to move in large groups
Along with airport limousines, the most popular means of transportation is the train. Here, we will tell you in detail about the people recommended using the Airport Limousine while comparing it with the train.
People with a Large Luggage
Again, the airport limousine is unique in that you can travel from the airport to the main area stops without transfers. Some people may not want to carry large luggage after a long flight.
You have to move your luggage with you while you use the train. With an Airport Limousine, you can load it on the bus. It means you can save time traveling with heavy luggage.
It is also possible to reach the destination almost without walking by taking an Airport Limousine to the main area and then taking a short taxi from there.
People Whose Destination is Far from the Airport
People whose destination is far from the airport are more likely to have to change trains.
Changing trains is complicated, and even Japanese people often get lost. One of the reasons is that the destination and the station name do not match. Sometimes you know the name of the place you want to go to, but you can't find it in the name of the station. (Example: To access Tokyo Disneyland, you need to use JR Maihama Station, etc.)
It must be even more difficult for foreigners to take a Japanese train for the first time. Therefore, the airport limousine is convenient because you can move without changing trains.
People Planning to Move in Large Groups
Some people may be planning to visit Japan with family, friends, and acquaintances. Japanese trains are very crowded, depending on the time of day. If you move with a large number of people, you will feel stress by the crowdedness.
If you are worried about these points, we can say that Airport Limousines are suitable.
How to Use Airport Limousine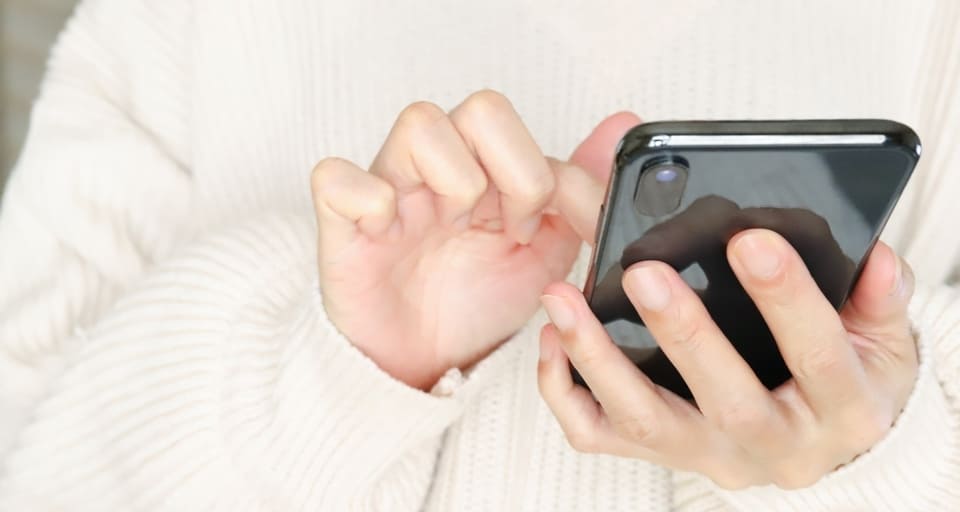 You can book Airport Limousines via the Internet. The flow from reservation to boarding is as follows.
STEP1: Make a reservation on the Internet
STEP2: Get on the bus with the QR code
STEP3: Arrival at the destination
We will explain the details of each step.
STEP1: Make a Reservation on the Internet
You can book Airport Limousines from the website below.
The reservation procedure is as follows.
Select the airport to use and destination
Choose a stop to get on and a stop to get off
Select boarding date and time, number of people
Register as a member
Enter payment information
You can select a seat by registering as a member. Whether you register or not, the required input items are almost the same.
Please check from the page below how to make a reservation without registering.
When you register as a member, you will enter your credit card information to verify your identity. However, you can also select a payment method other than a credit card (payment at the counter or a ticket machine.)
STEP2: Get on the Bus with the QR Code
When you complete the reservation, you will receive a QR code sent to the registered email address. If you have already paid the fee with a credit card, show the QR code to the crew when boarding.
If you selected to pay on the day, show your QR code at the counter or ticket machine and pay the fee to get a boarding ticket.
STEP3: Arrival at the Destination
When the destination stop approaches, you will hear an in-car announcement. When you arrive at the stop, don't forget to pick up your luggage on the bus and get off.
Handling of Luggage
You can load your luggage in the Airport Limousine at the maximum number of 2 per person (up to 50 x 60 x 120 cm, weight 30 kg per piece.)
There is no such thing as a clear baggage check, like when you fly. You can load a standard carry case without problems. As for valuables and small bags, bring them in your hand.
Please see the page below for detailed rules regarding baggage.
Conclusion
Airport Limousines are direct transportation from the airport to the main areas of Tokyo. We recommend it for people who are new to Japan and are uneasy.
The official website has English guidance, and the number of staff who can speak English is increasing.
If you're looking for an easy way to get around, why not try the Airport Limousine?