If you are a foreigner who is staying in Japan for studying or working and is about to return to your home country, you may be wondering what kind of procedure you should take before leaving Japan.
In this article, we will explain the procedures that foreigners should take in Japan before leaving. There are so many things to do, such as termination of the housing contract, cancellation of mobile phone and lifeline, moving-out. Please use this article as a checklist.
Procedures at Municipal Office and Others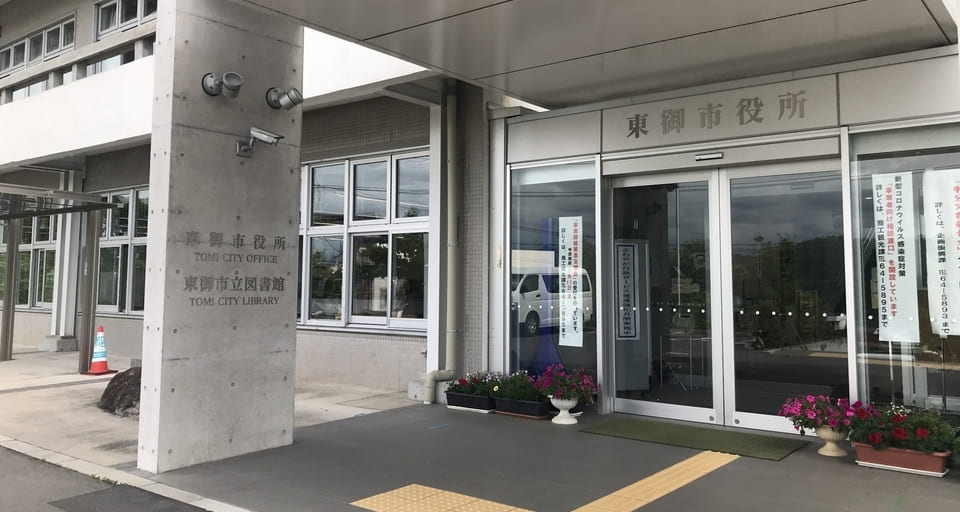 Here are the procedures which you should take at the municipal office, etc.
Overseas Moving-out Procedure
If you are a foreigner living in Japan and want to return to your home country or stay abroad for one year or more, you must submit a moving-out notice. The notification must be submitted regardless of whether there is a re-entry permit.
If you have not completed this procedure, it means that you keep an address in Japan and will not be able to apply for the lump-sum withdrawal payment for your pension(details described later.) Also, without completing this, you may be charged a national health insurance fee after returning to your home country.
You can submit a move-out notification to the municipal office where you live in 14 days before the planned move-out date. You, the head of the household, or a person from the same household, can take out the procedure.
Please be sure to bring with you the documents required to verify your return dates, such as airline tickets, as well as identification documents, such as residence cards and driver's licenses.
Resident Tax Payment
Resident tax is the tax levied on income for the previous year in the municipality of residence as of January 1 of that year. Foreigners also have to pay it even if they return to their home countries during the year.
If you go back to your home country without paying it, you may need to pay the delinquency. Before leaving Japan, be sure to consult with the municipal office for the payment.
Selection of Tax Agent
A tax agent is a person who receives the tax payment notice and performs administrative procedures related to tax payment on behalf of you.
Those who have trouble paying taxes in Japan, such as when leaving Japan with unpaid resident tax, must ask someone to be the tax agent. If you have real estate rental income in Japan, you need to select one as well.
In particular, many people need to find a tax agent for resident tax, so please check with the municipal office before returning to your country. Regarding income tax, if you are worried about whether you need to find a tax agent, you may consult with the following.
For your information, the tax agent may be an individual or a corporation.
Return of Health Insurance Card
If you leave Japan, you will also need to return your health insurance card. Please complete the withdrawal procedure at your local municipal office and return your insurance card.
At that time, it is also necessary to settle the excess or deficiency of the insurance premium. Check the insurance fee at the National Health Insurance counter at the municipal office and make the payment if necessary.
However, if you are enrolled in social insurance through the company, you do not need to take any specific steps.
Return of My Number Card and My Number Notification Card
If you do not plan to come back to Japan after leaving, you will need to return your My Number Card and My Number Notification Card to the Family Registration Section at the municipal office.
In case there is any chance of coming back to Japan, they will return your My Number Card to you with the word "返納(Return)" on it.
You will need this My Number Card when you come to Japan again and register as a resident. Your My Number doesn't change, so please keep it in a safe place even after returning to your home country.
Lump-sum Withdrawal Payment for Pension
Foreign nationals who have participated in the National Pension Insurance or Employees' Pension Insurance for more than 6 months and who return to their home country without receiving the pension will receive a partial refund of the pension as a lump-sum withdrawal payment. Please check this article for details.
Applications can be made within two years of leaving Japan, so be sure to do it early before you forget it.
Return of Residence Card
Those who do not plan to come back to Japan after leaving will need to return their residence card. You can return it at the airport.
Procedures for Moving Out of Your Home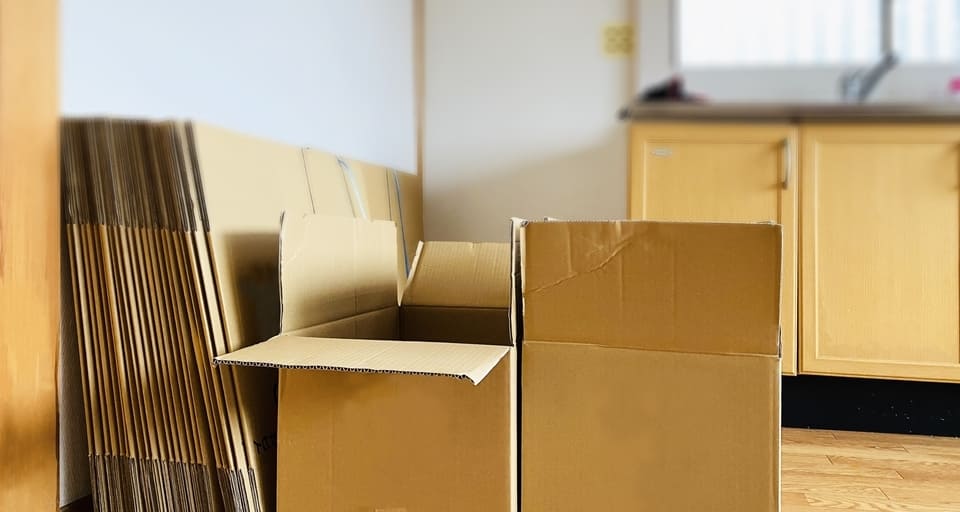 Next, we will explain the procedures related to leaving home. In addition to canceling your house, you will have to perform various cancellation procedures such as lifeline and internet.
Cancellation of Rental Apartment
If you live in a rental property, you must inform the real estate agent in advance that you will move out. It depends on the property, but in Japan, it is common to tell it 1-2 months in advance. Please be sure to check the contract for details.
If you tell it to them too late, you may have to pay the rent even after you return to your home country, even if you are not living there.
Cancellation of Lifeline Contracts
You also have to cancel various lifelines such as electricity, water, and gas. You can apply by phone or from the internet. In most cases, If you check the receipt, the telephone number and the URL of the Internet are listed.
Besides, sometimes the staff of them may need to come to your house. In that case, you will also need to arrange the date, so be sure to contact them as soon as you determined your departure date.
Cancellation of the Internet and Mobile Phones
If you have an internet contract, you must also cancel this. And you also need to cancel if you have a Japanese mobile phone or a fixed phone.
Please contact each service provider by phone or the internet to cancel.
Oversized Waste Disposal
When you are canceling your home to move out, you will need to handle a lot of garbage. Burnable, non-burnable and recyclable waste can be disposed on the day of the week designated by the area in which you live, but oversized garbage is a problem.
Unlike ordinary garbage, it is necessary to ask for a collection, purchase a sticker at a convenience store, etc., and then dispose of it in the designated day and place. If you apply late, it cannot be collected by the day you leave Japan, so proceed early.
For contact information when disposing of oversized garbage, please check the website of each municipality.
Procedures Regarding Bank and Post Office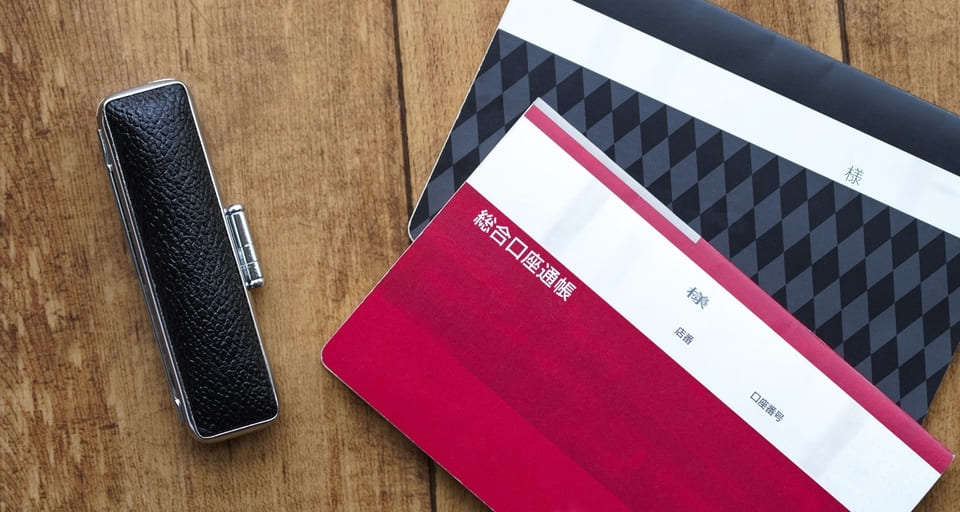 Here, we will explain the procedures related to banks and postal services.
Cancellation of Bank Account
Before leaving Japan, you should cancel your Japanese bank account. If you leave Japan without canceling the account, it may become a dormant deposit and may not be available.
To cancel the account, you need to prepare your bankbook, cash card, seal, and residence card.
And when canceling your account, please be careful about the timing. If you cancel it despite there are remaining unpaid payments (mobile phone charges, various utilities, credit cards, etc.), in the worst case, you may be blacklisted.
Also, be aware that if a case is filed due to nonpayment, it may be hard to enter Japan in the future.
Address Change of Mail
Mails may still arrive at your old address in Japan even after you move out. Please use the mail forwarding service as it will bother the next residents.
Unfortunately, you can't transfer it overseas, so if you can register a friend's or acquaintance's house, please set it up as a forwarding address.
Also, to reduce unnecessary mail, let's cancel the newsletter.
Conclusion
This time, we explained what foreigners should do before leaving Japan.
There are unexpectedly small things to do, but if you forget them and return to your home country, there is a possibility that it will lead to trouble.
To leave Japan with peace of mind, let's proceed with preparations by referring to the contents of this article.