Foreigners who come to Japan on a medium- to long-term stay need to find a home to live during their stay.
Apart from dormitories, you will usually have to look for an apartment with the help of a real estate agent. But people from countries where you can easily rent a property without a deposit or key-money culture will often be confused a lot with Japanese rental housing.
In this article, we will explain the flow of searching for a property in Japan and explain the terms often used in that process.
Trends of Japanese Rental Housing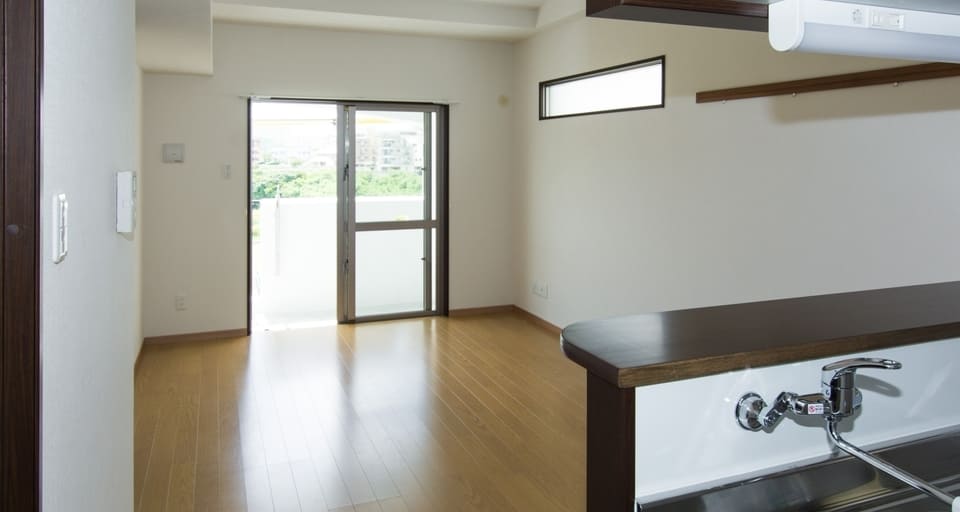 When looking for a house, it may be useful to know the trend of rental housing in Japan.
First of all, if you are alone, many people live in 1R (1 room non separated with the kitchen) or 1K (1 room separated with the kitchen). The site area is often around 20 square meters. In Tokyo, this size will cost you about 70,000 to 80,000 yen.
Areas near Shibuya, Shinjuku, and Tokyo Station have even higher rents, and in some cases, it costs around 100,000 yen. Conversely, as you move away from such areas, rents will gradually decline.
In addition, the rent will be higher if having separation in bath and toilet. If you do not even mind to have a modular bathroom, you can keep the rent relatively low.
In the case of a family, the room type depends on the number of people. But most people often want to live in a property of 1LDK (a single apartment with a separated living room, dining room, and kitchen) or more.
Procedures for finding a house in Japan
The general flow of searching for a rental house in Japan is as follows.
Determine roughly the desired area
Find a strong real estate agent in the desired area
Inform the agency of the desired conditions and have them search for the suitable property
Go to view the property
Send an application and have the background check
Explain the critical points and initiate the contract procedures
Get the key on the moving-in date
Let's take a closer look at each section.
Determine roughly the desired area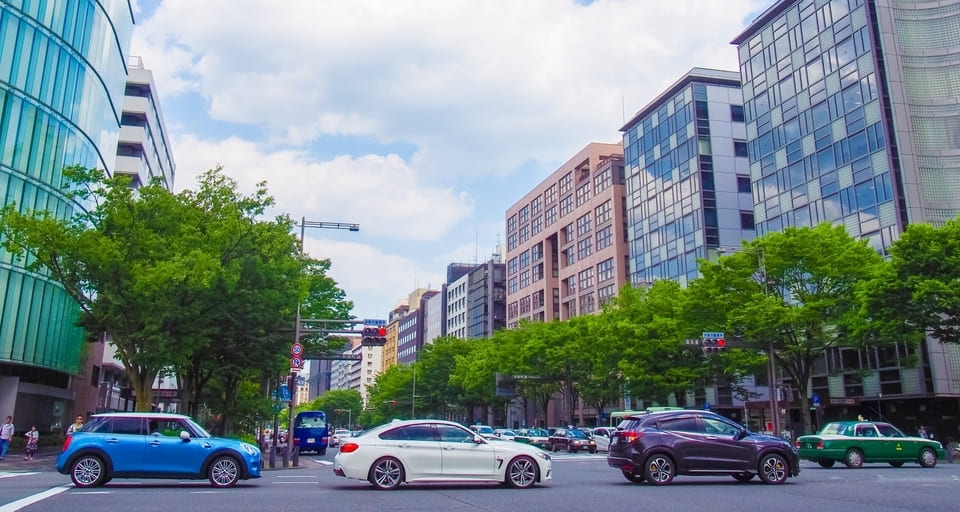 First, determine the area where you will look for a house. If you are a foreigner who came to work in Japan, it would be convenient to be as close as possible to your place of work.
The closer you get to the city centre, the higher your rent will be. But in this section you only need to decide on a preferred area. Later, you can consult with the real estate agent to determine a specific location.
By the way, there are areas where foreigners of a certain nationality gather into. For example, the Nishi-Kasai area of Edogawa-Ku, Tokyo is known for having many Indians. You may want to consider if having an area where you are relieved with many people came from your country in the neighbourhood.
Though this is a digression, "Hiroo" is the area where company president-level foreigners often live. This is a high-end residential area in Minato-Ku, Tokyo, where there are properties with a rent of 1 million yen.
Find a strong real estate agent in the desired area
Once you have decided on a rough area, let's look for a real estate agent that supports that area. Real estate agents are everywhere ー walk out of any station and you are almost guaranteed to find one within 100 meters ranging from small companies to nationwide companies.
It is common for brokers to line up the drawings of the property on their door or in front of the office, so it's not difficult to find them. If there are too many to choose, you can ask your colleagues living in the same area for recommendations.
In Tokyo, there are several English-speaking real estate brokers. If you choose such a place, it's relief even if you are not good at Japanese.
In addition, real estate agencies do not necessarily have to be limited to one company. If you are not satisfied with the first broker, there is no problem if you ask another one to help you find a house.
Inform the agency of the desired conditions and have them search for the suitable property
Once you have chosen a real estate office, next you need to tell them your desired criteria in the apartment such as:
Monthly rent you can afford?
What does the initial cost cover?
How far from the school or company?
How many minutes to walk from the station?
Room type and Apartment area (how many square meters)?
Is the location convenient (near hospital, supermarket, park, etc.)?
Time you want to move in?
It is very difficult to choose an apartment that suits all your desires. Therefore, you should pick out the prerequisites and need to be prioritized over the others.
If you search for a property with sufficient size and facilities in the downtown area, the rent will generally be high and exceed your budget. On the other hand, if cheap rent is the highest priority, the property tends to be narrow, unsatisfactory in facilities, or far away from work.
Let's decide on what prerequisites must be met and discuss other conditions with acceptable levels. And the real estate agent will surely tell you the market price for renting on each condition.
Based on the content discussed here, the broker will search the database for candidate properties and share information such as flat design sketches.
Go to view the property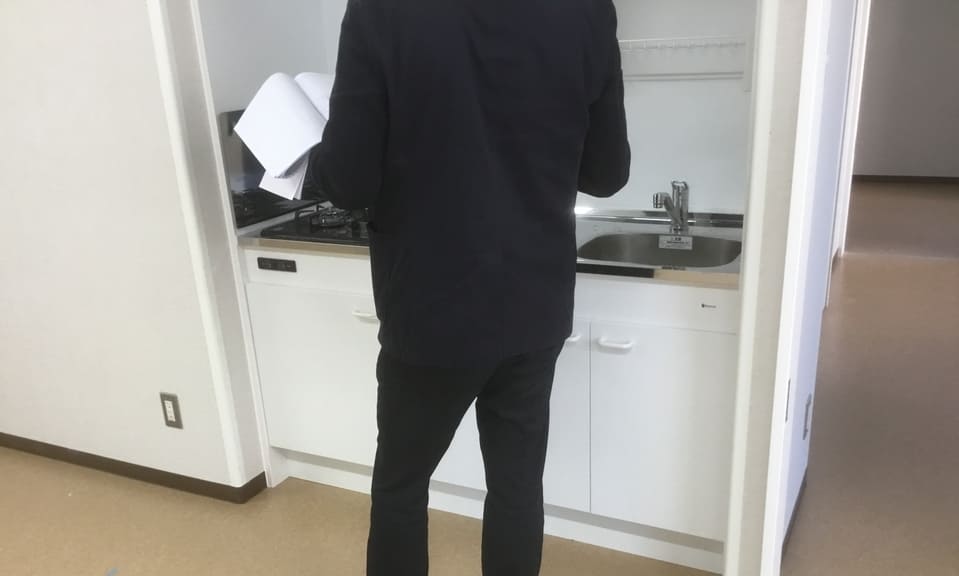 If the tenant has vacated and the property has been cleaned, viewings can usually be arranged there and then. It is also important to look at the room, but be sure to check the following points that are difficult to understand with flat drawings only.
Pens and measures are useful when you take a preview. With a pen, you can write down points you care about in the flat drawing, which is useful for comparing later.
Measures are needed to measure the width of a room in a property. When preparing furniture and home appliances before moving in, you can purchase with confidence if you know what size can be placed. Of course, you only need to measure the width of the property you like.
By the way, since the properties are basically first come first served, it is possible for others to apply first while you are in doubt. If you really like a property, it's sometimes important to take the plunge and make a decision.
Send an application and have the background check
Once you've found a property you want to rent, the first thing to do is ask the estate agent to secure the property for you. This is done by filling in an application form and file your identity documents like: passport, residence card, pupil identity card (if you are student), certificate of employment (if you are employee), personal seal, banknote, etc. And you need to pay a reservation fee to secure it.
In this segment, the estate agent will then send these details to the property's owner (management company) who will perform a credit check. And once the application form has been accepted, you can proceed to the contract.
In most case, it is necessary to contract with a guaranty company for this screening. So if you are required, let's also apply with a guaranty company.
Unfortunately, if you do not pass the screening, you will have to look for the property again. In order to avoid this risk, you should pick out a second option from the property list you have seen.
Explain the critical points and initiate the contract procedures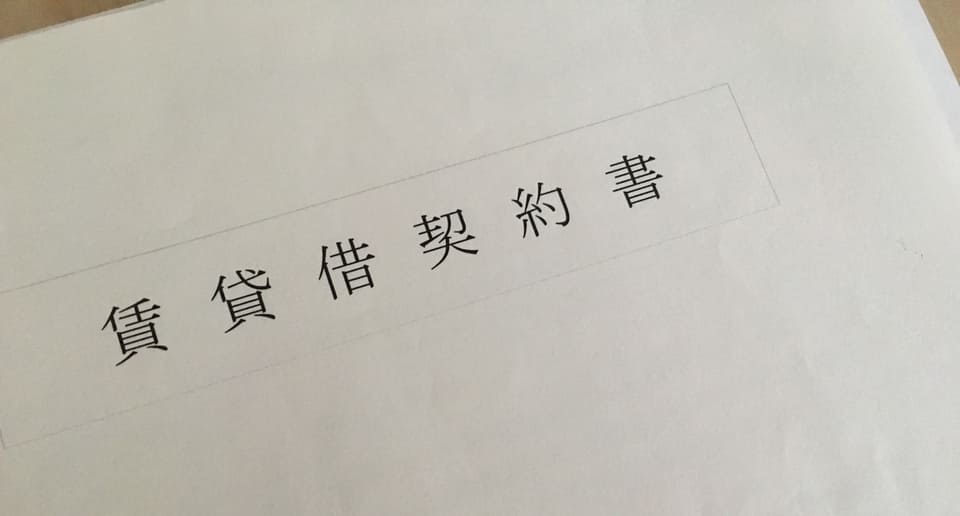 If you pass the background check, contract procedures will proceed. At this moment, those referred to as "explanation of important information" will be performed.
As the name suggests, it is a place where the agency explains important information about the property and lease to the contractor. A person in charge will explain in detail the property equipment, cost, and critical points of the contract.
This is a very important process, so if the agency doesn't have someone who can speak foreign languages, it is best to go along with someone who can translate Japanese.
After receiving explanations of important information, if there is no problem, you can sign the contract and stamp it with your seal.
Besides, it is necessary to join fire insurance. This will be a safeguard in case a fire breaks out in your rental apartment, so make sure you do this as well.
Generally, you will have to pay all the necessary fees for the contract at this moment. So be prepared well in advance.
Get the key on the moving-in date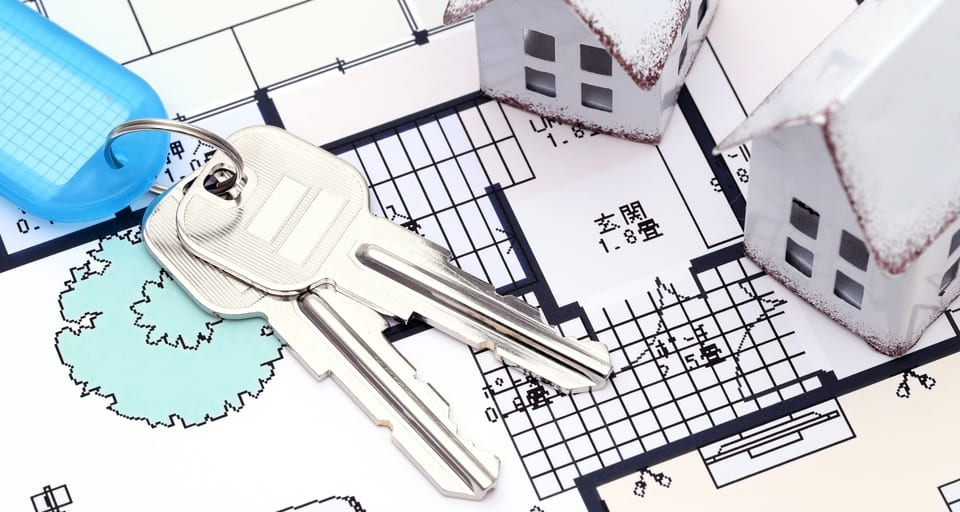 Once you have successfully signed the contract, you only need to receive the key on the day you move in.
Many people set a moving-in date before leaving their short-term stay where they lived while looking for a house, and then carry in their luggage on that day. It is smoother if you proceed with the procedure so that you can start using electricity, gas and water at this time.
It is difficult to live without furniture and home appliances, so let's buy necessary things while there are still staying period at the short-term accommodation.
Related terminology
Here's a list of vocabularies that often appear when looking for a house and its explanations.
Terminology
Explanation
敷金
(Security Deposit)
An advance payment equivalent to 1~2 months' rent is given to the landlord used to pay for making repairs and clean the house/apartment as necessary. Any remaining costs will be refunded.
礼金
(Key Money)
The expense generally equivalent to 0~2 months' rent and non-refundable is given to the landlord when contracting for a property.
共益費
(Common Area Maintenance Charges)
The expense used for maintaining and repairing the common use area. Since this fee is charged every month, let's consider the rent + utility fee like a real rent.
更新料 (Lease Renewal Fee)
The expense to be paid when renewing the contract of the property. Most properties are renewed every two years, so it costs once every two years.
仲介手数料
(Agent Fee)
The commission fee for real estate agents. It is typically one month's rent when a property is decided.
鍵交換費用
(Key Replacement Fee)
The expense of exchanging keys so that previous tenants cannot enter your place with the same key.
消臭抗菌代(Sterilization Fee)
The expense of doing room deodorization and antibacterial. Some people negotiate to get removed from the cost as it is unnecessary.
重要事項説明(Important Points Explanation)
Sometimes referred to as "重説" (Jū setsu) for short. Description of important matters related to moving into a property. It is always done by a qualified person at the time of a lease contract.
保証人
(Guarantor)
The person who guarantees to pay the costs when the person who signs the contract is unable to pay the rent due to some reason. If you do not have one, you may be able to utilize a company that serves as guarantor.
残置物
(Personal Property Abandoned by the Previous Tenant)
Also referred to as "残置" (Zanchi) for short. Furniture, etc. left by previous tenants and is not provided as equipment of the property. You can use it, but the owner is not responsible for repair or replacement if it breaks.
定期借家契約
(Fixed-term
Lease Contract)
Also referred to as "定借" (Teishaku) for short. This is a rental property with a fixed lease period and cannot be renewed in principle.
If you have any other unclarified vocabularies or issues, don't hesitate to ask the real estate agent.
Conclusion
Finding a house can be difficult with many unfamiliar words, so choosing a real estate agent who can speak a foreign language can make the task much easier.
Let's take a closer look when having consultations from the recommended area to the excellent points of each property and vice versa. Especially with regard to contracts, it is important to ask questions without hesitation if you have any concerns.
Finding a satisfactory home will make your life in Japan more enjoyable. We hope the information on this post can help you find the perfect home for you.